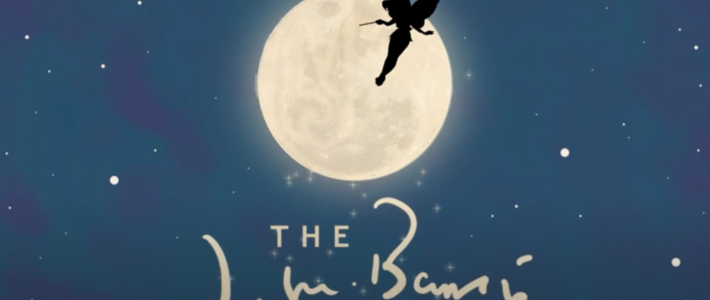 Malorie Blackman and Krystyna Budzynska honoured in Action for Children's Arts J.M. Barrie Awards 2023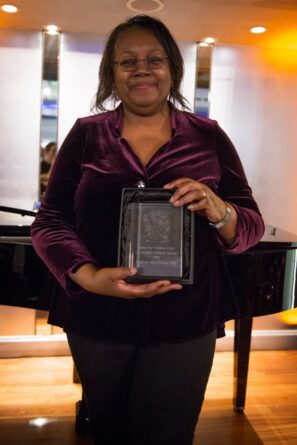 On Thursday November 9th, ACA celebrated the 18th J.M. Barrie Awards at the Prince of Wales Theatre in London. Our celebratory event was steered by a talented trio of Young Presenters, Precious Assah, Jeriah Kibusi and Tianna Moore. We are so proud to honour the achievements and incredible contribution of our winners,  Malorie Blackman OBE (Lifetime Achievement Award), Krystyna Budzynska, Director of Primary Royal Academy of Music (Outstanding Contribution Award) and inspiring teachers Ayesha Fozdar and Madina Fojdar from Uplands Infant School in Leicester (Education Award) for their brilliant work on the ACA Arts Backpack.
Citations for Malorie Blackman OBE were shared by writers Patrice Lawrence MBE and Catherine Johnson. Citations for Krystyna Budzynska were shared by Movement Director/Choreographer Maria Koripas, Co-Director of Kuumba Youth Orchestra Samantha Roach and Dr Kadiatu Kanneh-Mason; the award was presented by Krystyna's student Konya Kanneh-Mason. Marianne Scahill-Pape, Creative Learning and Outreach Manager at Attenborough Arts Centre in Leicester gave the citation for the Education Award winners Ayesha Fozdar and Madina Fojdar, with an introduction by Kate Robinson, daughter of Sir Ken Robinson.
We were delighted to also hear the musical talents of guest performers from Primary Royal Academy of Music, cellist Fauve Corbett-Mackinlay and violinist Alice Chadwick-Jones.
A day of laughter, tears and jubilation, we learnt so much about winners; their hard work, generosity and dedication was in abundance. The passion they all share in bringing the arts in to the lives of all children was so apparent in their speeches and interviews with our Young Presenters. We left the awards inspired and in awe of these brilliant women, all creating a lasting legacy in the lives of children.
The annual J.M. Barrie Awards celebrate people and organisations doing outstanding work within children's arts and whose work, in the view of ACA, will stand the test of time.
Writer Malorie Blackman OBE, primarily writes literature and television drama for children and young adults, her books have been translated into over 15 languages. Blackman's first book, "Not So Stupid!", a collection of horror and science fiction stories for young adults was published in November 1990. Since then, she has written more than 60 children's books, including novels, short story collections, and television scripts. Novels include 'Pig-Heart Boy', telling the story of a 13 year old boy with a viral heart transplant (Carnegie Medal Shortlist); the novel was adapted into a television series broadcast by Children's BBC. Her critically acclaimed "Noughts & Crosses" series uses the setting of a fictional dystopia to explore racism and was also a popular BBC series. "Noughts & Crosses" was No. 61 on the Big Read list, a 2003 BBC survey to find "The Nation's Best-Loved Book", with more votes than "A Tale of Two Cities", several Terry Pratchett novels and "Lord of the Flies"
Malorie has been the recipient of 15 awards for her work, she was appointed Officer of the Order of the British Empire (OBE) in the 2008 Birthday Honours list. In June 2013, Blackman was announced as the new Children's Laureate, succeeding Julia Donaldson.  In 2022, Blackman was chosen as winner of the PEN Pinter Prize, becoming the first writer of children's and Young Adult books to receive the accolade.
Following on from Blackman's long-awaited autobiography "Just Sayin': My Life in Words" (#Merky Books, 2022). The British Library is celebrating Malorie Blackman, with an exhibition displaying previously unseen material from Malorie Blackman's own archive, alongside books and manuscripts from the Library's collections, The exhibition uncovers Blackman's inspirations and the creative impact she has had on others, as well as her role in advocating for greater diversity in children's literature and the importance of young adult literature.
Exhibition - 24 November 2023 - 25 February 2024 at The British Library.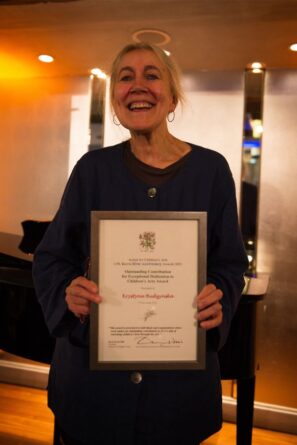 Director of the Primary Academy at Royal Academy of Music(RAM), Krystyna Budnyska has been an associate of RAM since 1965. Communication via music and nurturing the development of talented young music students has been at the heart of her work. She teaches, mentors, advises, encourages and supports students, teachers and parents and is driven by a determination to ensure that young students who show musical potential can, like her, access a similar, stimulating musical education irrespective of their background. She is also a practicing creative musician working as a ballet pianist, chamber musician, accompanist and composer and has performed at the Queen Elizabeth Hall, St Martin in the Fields and other venues across London.
Krystyna has developed a creative approach to administration and successive directors have allowed her to put her ideas into practice. These include the setting up of Primary Academy, concert series at the Purcell Room in the 1980's and at the church of St Martin in the Fields in the 1990's. Krystyna has also produced a termly Junior Academy Newsletter for over 25 years and been involved in the ongoing structuring and development of the Junior Academy curriculum over many years.
Krystyna is driven by her passion for excellence in music and equality of opportunities. She is the co-founder of The Advance Network which was set up to look at and overcome the barriers facing BAME and disadvantaged young musicians across the whole spectrum of music. She has welcomed diverse audiences and groups in the Academy through the projects she has produced and continues to look at new areas of collaboration. Her work has been acknowledged by many organisations involved in the changing musical landscape. Krystyna is much in demand as an adjudicator, mentor and advocate for children's arts. In 2017 she was awarded the Lifetime Achievement Award (sponsored by the Incorporated Society of Musicians) by Classical Music Teacher Magazine Awards for Excellence.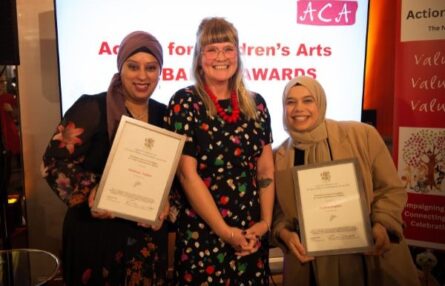 Ayesha Fozdar and Madina Fojdar, both outstanding teachers from Uplands Infant School in Leicester, won the Education Award jointly for their work on the ACA Arts Backpack.
The citation was given by Marianne Scahill-Pape of Attenborough Arts Centre.
Regarding this year's J.M. Barrie Awards, Ambassador and founder Vicky Ireland MBE said:
"In this our 25th year, ACA once again take great pleasure in paying tribute to all the practitioners who work in the arts for children. We are especially proud to honour this year's wonderful award winners, Malorie, Krystyna, Madina and Ayesha - four outstanding women whose inspirational work proves the transformative power of the arts and cultural education, in nurturing creativity, artistry, imagination and empathy in the lives of our nation's children"
Highlights reel
Interviews with our winners
With thanks to our winners and guests...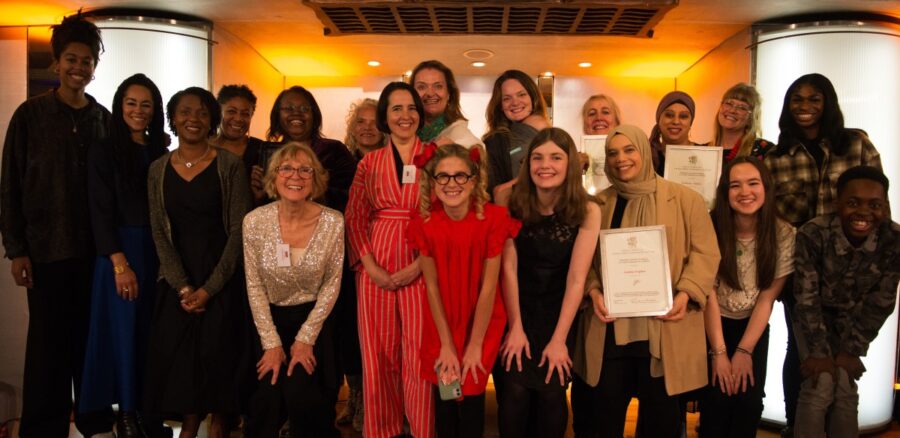 Previous winners of ACA's Lifetime Achievement Award have included Sir Philip Pullman CBE, Baroness Floella Benjamin DBE, and Sir Quentin Blake. 2022's Lifetime Achievement was awarded to writer Jamila Gavin, the Outstanding Contribution Award was awarded to writer, actor and comedian Justin Fletcher MBE 'Mr Tumble' (CBBC),