Administration and Marketing Assistant, Action for Children's Arts
Action for Children's Arts (ACA), founded in 1998, is the national voice of children's arts in the UK. We represent practitioners and organisations working in the arts for children aged 0-12 across all art-forms and in all four UK nations. ACA is a charity, and works to the following objectives:
Campaign for the right of every child, aged 0-12, to have access to the arts at home and at school;Action for Children's Arts (ACA), founded in 1998, is the national voice of children's arts in the UK. We represent practitioners and organisations working in the arts for children aged 0-12 across all art-forms and in all four UK nations. ACA is a charity, and works to the following objectives:
Connect those creating the arts for children;
Celebrate practitioners and organisations, large and small, at the annual J.M. Barrie Awards.
We are looking to recruit a freelance Administration and Marketing Assistant to support our Development Officer and Board of Trustees. The role is flexible and consists almost entirely of remote-working, with the potential for occasional in-person events as the Covid-19 pandemic subsides. We are looking for someone to work 28 hours a month at a rate of £13/hour, initially for a period of one year. The ideal candidate would be someone with a passion for children's arts, and the potential to grow into the responsibilities of this role.
Responsibilities:
Social media and website
Create and distribute a monthly newsletter for ACA members using the Mailchimp platform
Post regularly on our Facebook, Twitter and Instagram accounts
Engage with the ACA members' Facebook group
Help keep the website up-to-date using WordPress
Create blog content for the ACA website
Membership:
Send out monthly membership renewal reminders using Civi CRM
Keep our mailing lists up-to-date
Support the membership committee with recruitment of new members
Manage guest-lists for ACA online and in-person events
Organise networking events for members (online or in-person) twice a year
Manage the inbox for membership@childrensarts.org.uk
Administration:
Organise Trustee meetings every other month
Organise and support meetings of Trustee sub-committees
Take minutes at ACA meetings and distribute them
Attend networking/industry events where required
Keep up-to-date with Government policy developments that have an impact on the work of our charity
Support the Development Officer in the administration of the Arts Backpack UK
Track progress on actions arising from Trustee meetings
Applicant requirements:
We are looking for a highly organised individual with a passion for children's arts. We encourage applications from people from diverse backgrounds and are committed to creating a safe and inclusive work environment.
Essential
Currently freelance and self-employed, with evidence of being self-motivated and able to manage own time;
Access to own computer with a reliable internet connection;
Confidence using remote-working technologies including Google Drive and Zoom;
Confidence using Microsoft Office;
Copy-writing experience;
Excellent attention to detail;
Knowledge of one or more areas of the UK arts and/or education sector;
Experience using Facebook, Twitter and Instagram in a professional context;
Confidence working in the English language;
Desired
Experience with the following technologies: WordPress, Mailchimp, Civi CRM;
Proof-reading skills;
Minute-taking skills;
Experience of administering Zoom meetings;
Interest and experience in campaigning work;
Availability to start the role in late November 2021;
To apply:
Please send a one-page CV and a one-page cover letter expressing your interest in the position and telling us why you are suited to the role.
Please include the email address and phone number of one referee. (We will only contact referees for short-listed candidates.
Applications should be sent to mimi.doulton@childrensarts.org.uk by 5pm GMT on 13 November.
Applications will be reviewed by our Development Officer and Board of Trustees. We will respond to all candidates on 19 November.
A maximum of five candidates will be invited to interview on 26 November. If you are unavailable on this date, please notify us when you apply and we will work to find a mutually convenient time.
If you have questions, require this information in another format, or need additional support in applying for the position, please contact mimi.doulton@childrensarts.org.uk
BAFTA Kids and Place2Be win the Outstanding Contribution Award 2021
We are delighted to announce that we are presenting the ACA Outstanding Contribution to Children's Arts Award 2021 jointly to BAFTA Kids and Place2Be. This is in recognition of the incredible partnership they have shared since 2017 in promoting mental wellbeing and the importance of creativity in young people's lives. Activity has been delivered through the BAFTA Kids roadshow with Place2Be, visiting schools in England, Scotland and Wales. The roadshow includes a 'Behind the Scenes Assembly' and a 'Presenting Masterclass' led by special guests from the world of children's television.
During the Covid-19 pandemic the charities launched BAFTA Kids at Home with Place2Be for the many children at home during the pandemic. As part of the project, BAFTA Kids TV presenters including Ashley John-Baptiste, Ben Shires and Arielle Free shared their favourite films, TV shows and characters, alongside activity ideas for families. The charities also delivered a hugely successful campaign to support Place2Be's Children's Mental Health Week on the theme of Express Yourself.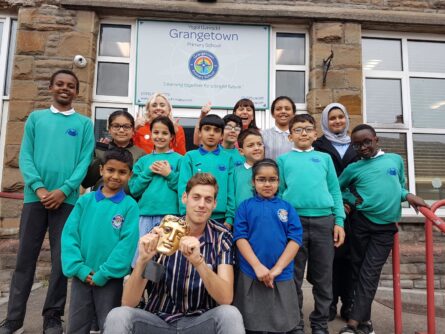 On the decision to present the award to these organisations, ACA Chair Vicky Ireland MBE said, "At a time when the mental health of our nation is in crisis, we salute the work of these two marvellous organisations and all they are doing on behalf of children in the UK".
Catherine Roche, Chief Executive at Place2Be added, "We are absolutely thrilled and honoured to be the joint recipients of this award. Through Place2Be's partnership with BAFTA Kids, the Roadshow has inspired and boosted the confidence of children in schools across England, Scotland and Wales, with a range of activities led by special guests from children's television."
The Award will be presented virtually in autumn 2021. We will also be presenting the J.M. Barrie Lifetime Achievement Award to writer Michael Rosen, in recognition of a lifetime spent delighting and inspiring children and young people.
An open letter to Sir Kevan Collins
Dear Sir Kevan,
We are Action for Children's Arts Young Voices: a group of young people aged 7 to 17 who meet every month to discuss issues concerning children's arts and education.
Firstly, thank you for taking on the role of Catch-up Tsar along with the huge pressure, expectation and responsibility that it involves. Following a number of Young Voices meetings about summer 'catch-up' we wanted to write and share our thoughts and concerns about the summer holidays:
We believe that any education offered over the summer holidays should be optional. The last year has been difficult, and children need to be given the opportunity to relax and recover over the summer holidays. We acknowledge that there are some children who have fallen behind in the last year, for whom intervention might be useful and appropriate. When deciding which children qualify for 'catch-up' we ask you to take their circumstances into account, for example whether they are struggling with their mental health (in which case the pressure of extra school might do more harm than good).
Delivery of summer 'catch-up' should be flexible. We believe that the idea of 'catch-up' would be more appealing to children and their families if delivery was spread out over the summer holidays. This would still allow for families to organise time away together, and for children to have some much-needed downtime between 'catch-up' days in school. For the same reason, it would also be better if catch-up sessions did not last a whole school day.
Children at transition points or who are about to take important exams should be prioritised. 'Catch-up' delivery should focus on children transitioning into year 7 - particularly those who are starting at new schools - and young people going into year 11 and 13 who have important exams coming up. If there is extra resource, children who went into year 7 in September 2020 should also receive the offer of 'catch-up' as they have not had much of a chance to adapt to the transition from primary to secondary school in the last academic year.
The 'catch-up' curriculum should include extra sport and creative activities. In the spirit of a fun and relaxing summer holiday, any 'catch-up' that takes place should be an opportunity to do more enrichment activities. We feel that these are the activities that suffered most during the lockdown, as they are harder to do in isolation. In addition to this, we believe that additional creative and physical education would present a great chance to help young people who are struggling with their mental health, or those at transition points (for example entering year 7) who are concerned about making new friends.
Any 'catch-up' on offer should be free. We must maintain our right to free education, including the provision of free school meals.
Where possible, we should be taught by our teachers. We believe it is important that those who are giving us knowledge and nurturing us are people we know, trust and have a good relationship with. This is particularly vital for children with additional support needs. If we are working with teachers who do not know our learning styles, much of the 'catch-up' time will be wasted getting to know each other and trying to communicate what works best for us in the classroom.
Our teachers should be properly paid for their contribution to the 'catch-up' effort. This has been a really hard year for teachers - we should be focusing on how to support them and improve their working conditions, not asking them to do more work for little or no return.
We look forward to hearing your response to our suggestions and want to thank you again for taking on this very important task.
Yours sincerely,
ACA Young Voices
The Arts Backpack UK - Fife pilot
Today marks the release of the final report for The Arts Backpack UK - Fife pilot. This report evaluates our preliminary pilot of The Arts Backpack UK, which we ran in Fife, Scotland from October 2020 - March 2021. Click here to download the report.
The key findings of the report are:
The Arts Backpack UK can successfully foster arts and culture in areas where children may experience barriers to provision.
The Arts Backpack UK has a clear value for the teacher and their professional development and confidence.
The Arts Backpack UK can be presented as being about the art-forms, or as a way of engaging with curriculum topics, or a well-being agenda.
Local partners (teachers and cultural organisations) can help co-design the contents and influence its make-up according to each location.
This pilot builds on our 2018 Feasibility Study, testing the recommendations of that study in context. We worked in five schools in the Fife Coalfields area with children in classes P4 to P7 (aged 8-11). At the beginning of the project, our plans did not anticipate the full extent of the second wave of Covid-19 and the new lockdown restrictions which meant that children were being home-schooled from January to March 2021. As a result of this, the pilot was largely redesigned to be delivered online.
The pilot demonstrated the value of The Arts Backpack UK for teachers, as well as their pupils. All of the teachers who engaged with the project noted how their confidence in delivering arts and cultural activities had increased over the course of the project. Their feedback about student response was also positive:
They were able to see pieces of art that they wouldn't normally get to see, especially during COVID. Children were keen to go and look further on the websites to see other pieces of art. (About a Magic Lantern Art activity)

Children who normally would stay quiet and avoid music tasks were smiling and engaging and the children enjoyed sharing their creations with their peers and the staff. (About Google Chrome Music Lab)

They enjoyed being able to tell a story, that they created, in a different way. Other children liked that they could be more creative than they would in a standard piece of writing and that there were no right or wrong ways to create their comic book. (About V&A Dundee 'Create a Comic Book')
Many thanks to all the teachers and pupils who took part in the project and contributed to this report. Thank you to the young people at Chickenshed Theatre and the readers of First News for their valuable contributions to pilot planning. Our thanks also to the Worshipful Company of Haberdashers and Fife City Council for their generous financial support.
We are currently planning a second-phase of pilots to take place in the 21/22 academic year.
Michael Rosen to win the 2021 J.M. Barrie Award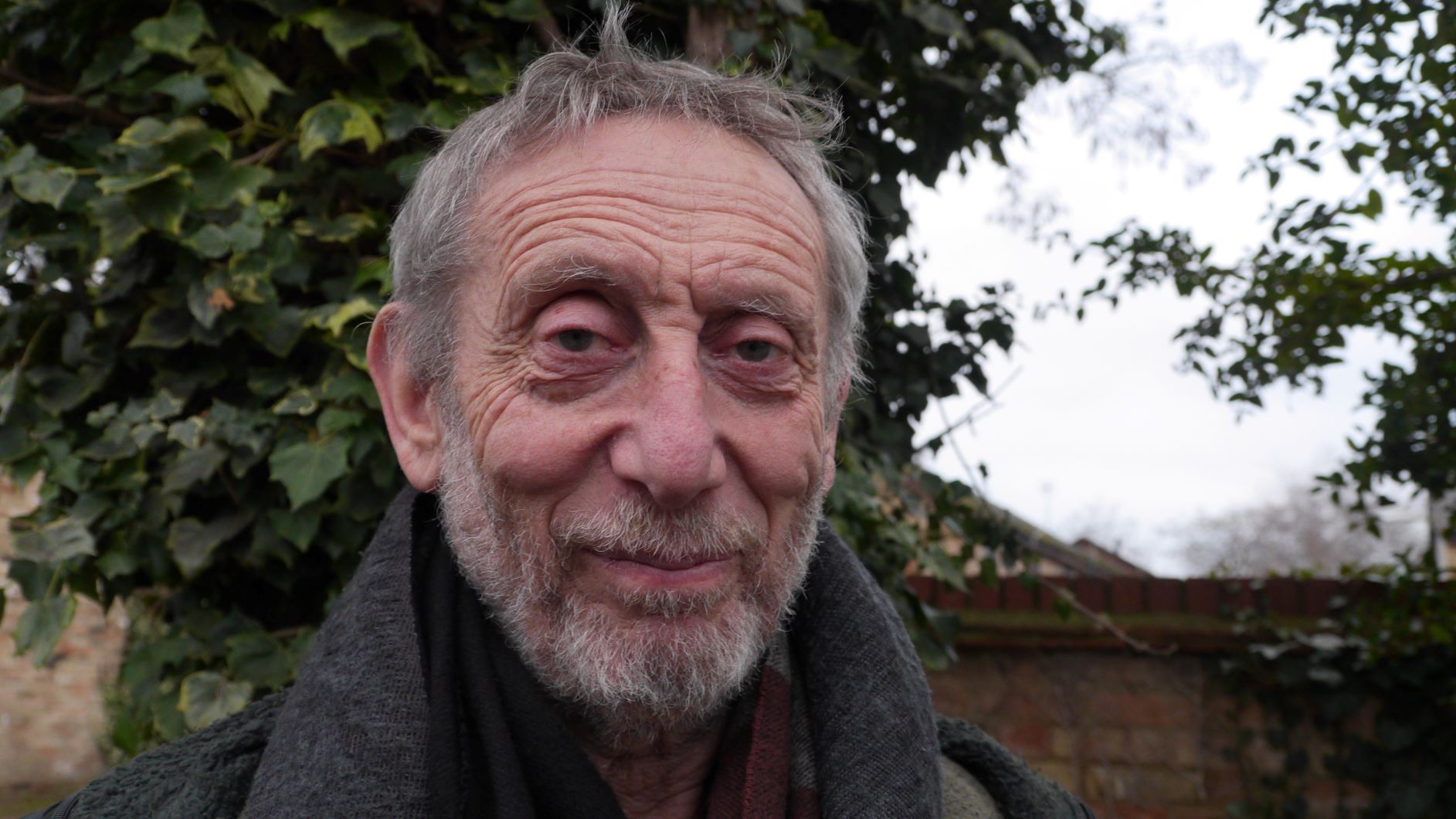 We are delighted to announce that Michael Rosen has been named as the recipient of the 2021 J.M. Barrie Lifetime Achievement Award. This is in recognition of his tremendous work championing the arts for children as well as his achievements as a performer and author.
The winner of the award is selected annually by the Trustees of Action for Children's Arts. Speaking about this year's choice of Michael Rosen, Chair Vicky Ireland MBE said:
'This award recognises Michael as a hugely talented and popular writer, and also as an outspoken supporter of Action for Children's Arts and of all we stand for with regard to so many things – especially the need for creativity and expressive arts in schools. After Michael's battle with Covid-19 last year, we are lucky to still have him with us, and believe this is a brilliant chance to celebrate his achievements and say thank you for his constant courage in speaking publicly for the sector.'
Michael will be presented with the award in an online ceremony in autumn 2021. He will be joining an illustrious list of previous winners that includes Baroness Floella Benjamin DBE, Sir Philip Pullman CBE, and Stuart and Kadie Kanneh-Mason. The Award is given annually to a children's arts practitioner or organisation in recognition of a lifetime's achievement in delighting children.
ACA Member discount for the 2021 Children's Media Conference
Registration for CMC 2021 Online opens Friday 9th April! The CMC Early Bird rate of £115+VAT will be on sale until 10th May and is available for everyone to buy.
CMC 2021 Online will take place 5-9 July 2021 and, as last year, will be a virtual event. The conference will feature your favourite mix of tightly curated webinars, VOD strands, SkillBuilder Workshop and amazing keynotes during the conference week.
With its theme of 'Together', CMC 2021 Online will provide a midsummer focus for the kids' and youth media professions from around the world.
Once the CMC Early Bird period is over, ACA members will still be able to take advantage of the discounted rate of £115+VAT right up until the start of the conference – a saving of £35+VAT on the full rate of £150+VAT. After 10th May please contact Mimi Doulton to get your discount code which you'll need in order to register for the special offer.
With Sir Kevan Collins having been appointed the government's first Education Recovery Commissioner or 'Catch Up Tsar', I've been wondering about the term 'catch up' when the world has been paused. The term is a problematic one.
Boris Johnson stated in a press release that he was determined that no child would be left behind as a result of the pandemic. That is a good sentiment but my fear is that he thinks we are running a race. We've all fallen behind. Trauma, anxiety, depression, mental and physical health are amongst the many casualties. So why not stop to put ourselves back together, rather than pushing children 'to catch up' with the formalities of learning on a playing field that was never very even to start with. Perhaps we need to fill in the cracks, or even better – build a new playing field.
I understand the focus on recovery. My hope is that we follow the advice of child psychologists and have the 'summer of play' that experts suggested. However, with advisors now looking into longer school days and shorter holidays the emphasis doesn't seem to be on recovery but on 'catch up'. As a therapist working in schools, I see first-hand how traumatised children cannot simply 'catch up', but need to be creative, play, and use the arts to express themselves and explore their feelings before they can begin to absorb formal learning. This takes time. It is not a race. Children who have lived through war do eventually learn again, but mental health needs to first be acknowledged and treated with care.
After World War 2, the government's focus was on welfare and community. But as technology and consumerism took over, the education system had to respond to needs associated with industrialisation and childcare rather than child development.
Our politicians finally have a chance to align education with child development, and they can start at the very beginning. Our early school starting age in comparison to other European countries has always been debated. Do children have 'a head-start in the race?' Or are they missing out on fundamental time to play, explore and spend time with their primary carers as child development experts have suggested?
Sir Kevan Collins has an unenviable task ahead of him but this is a huge opportunity if we really focus on 'recovery' and healing rather than on 'catching up'.
Janna Balham
Janna is a Trustee of ACA, a registered therapist and child counsellor.
ACA Young Voices: Imagine If....
To launch ACA Young Voices, we set our young people the challenge of creating a video for Imagine If... in memory of Sir Ken Robinson.
INTRODUCING: ACA Young Voices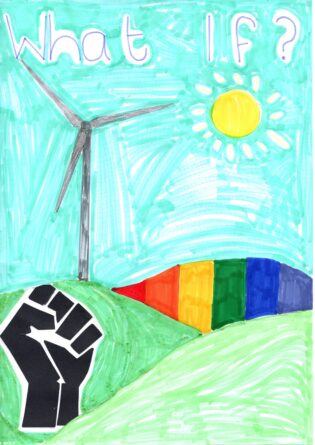 We are thrilled to announce the launch of ACA Young Voices. A panel of 13 inspirational young people aged between 7 and 17, launched in memory of our late patron Sir Ken Robinson.
We will be working with our Young Voices to tackle the topics that matter to them, gathering their opinions and ideas and sharing them with the wider world. This is part of our long-held commitment to place children's voices front and centre in conversations that concern their future.
The full video made by our Young Voices to launch as part of Imagine If... will be available soon.
ACA selected for the Aviva Community Fund
We are thrilled that our Leicester pilot of the Arts Backpack UK has been selected for the Aviva Community Fund. This is a crowdfunding campaign with a difference – alongside your donations, Aviva employees will be allotted company money to donate to causes of their choosing! Please help us reach our target by donating and sharing with any Aviva employees you may know: https://www.avivacommunityfund.co.uk/the-arts-backpack-uk
Our main partner for this pilot is The Spark Arts for Children, who have been delivering arts education across Leicester as part of the City Classroom since 2016. The pilot has community at its heart – promoting the work of local venues and helping them to reconnect with the children, families and schools that they serve. We want to show children the world outside their front door – a world that has been closed for almost a year now!
Throughout the pilot we want to explore:
the effects of creative activities on building resilience in primary-school age children;
how we can use creative learning to give children the language to reflect on and respond to experiences of the last year;
how best to support teachers in delivering a creative curriculum;
the value of connecting local schools to their local arts organisations – finding local, culturally relevant and relatable solutions to local problems.
Our funding target is £2,500, with a stretch target of £5,000 which will enable us to evaluate in even greater depth. Whether it's £1 or £100, please give what you can to help us bring the Arts Backpack UK to Leicester in 2021: https://www.avivacommunityfund.co.uk/the-arts-backpack-uk