Malorie Blackman and Krystyna Budzynska honoured in Action for Children's Arts J.M. Barrie Awards 2023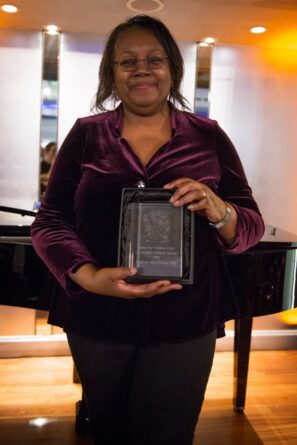 On Thursday November 9th, ACA celebrated the 18th J.M. Barrie Awards at the Prince of Wales Theatre in London. Our celebratory event was steered by a talented trio of Young Presenters, Precious Assah, Jeriah Kibusi and Tianna Moore. We are so proud to honour the achievements and incredible contribution of our winners,  Malorie Blackman OBE (Lifetime Achievement Award), Krystyna Budzynska, Director of Primary Royal Academy of Music (Outstanding Contribution Award) and inspiring teachers Ayesha Fozdar and Madina Fojdar from Uplands Infant School in Leicester (Education Award) for their brilliant work on the ACA Arts Backpack.
Citations for Malorie Blackman OBE were shared by writers Patrice Lawrence MBE and Catherine Johnson. Citations for Krystyna Budzynska were shared by Movement Director/Choreographer Maria Koripas, Co-Director of Kuumba Youth Orchestra Samantha Roach and Dr Kadiatu Kanneh-Mason; the award was presented by Krystyna's student Konya Kanneh-Mason. Marianne Scahill-Pape, Creative Learning and Outreach Manager at Attenborough Arts Centre in Leicester gave the citation for the Education Award winners Ayesha Fozdar and Madina Fojdar, with an introduction by Kate Robinson, daughter of Sir Ken Robinson.
We were delighted to also hear the musical talents of guest performers from Primary Royal Academy of Music, cellist Fauve Corbett-Mackinlay and violinist Alice Chadwick-Jones.
A day of laughter, tears and jubilation, we learnt so much about winners; their hard work, generosity and dedication was in abundance. The passion they all share in bringing the arts in to the lives of all children was so apparent in their speeches and interviews with our Young Presenters. We left the awards inspired and in awe of these brilliant women, all creating a lasting legacy in the lives of children.
The annual J.M. Barrie Awards celebrate people and organisations doing outstanding work within children's arts and whose work, in the view of ACA, will stand the test of time.
Writer Malorie Blackman OBE, primarily writes literature and television drama for children and young adults, her books have been translated into over 15 languages. Blackman's first book, "Not So Stupid!", a collection of horror and science fiction stories for young adults was published in November 1990. Since then, she has written more than 60 children's books, including novels, short story collections, and television scripts. Novels include 'Pig-Heart Boy', telling the story of a 13 year old boy with a viral heart transplant (Carnegie Medal Shortlist); the novel was adapted into a television series broadcast by Children's BBC. Her critically acclaimed "Noughts & Crosses" series uses the setting of a fictional dystopia to explore racism and was also a popular BBC series. "Noughts & Crosses" was No. 61 on the Big Read list, a 2003 BBC survey to find "The Nation's Best-Loved Book", with more votes than "A Tale of Two Cities", several Terry Pratchett novels and "Lord of the Flies"
Malorie has been the recipient of 15 awards for her work, she was appointed Officer of the Order of the British Empire (OBE) in the 2008 Birthday Honours list. In June 2013, Blackman was announced as the new Children's Laureate, succeeding Julia Donaldson.  In 2022, Blackman was chosen as winner of the PEN Pinter Prize, becoming the first writer of children's and Young Adult books to receive the accolade.
Following on from Blackman's long-awaited autobiography "Just Sayin': My Life in Words" (#Merky Books, 2022). The British Library is celebrating Malorie Blackman, with an exhibition displaying previously unseen material from Malorie Blackman's own archive, alongside books and manuscripts from the Library's collections, The exhibition uncovers Blackman's inspirations and the creative impact she has had on others, as well as her role in advocating for greater diversity in children's literature and the importance of young adult literature.
Exhibition - 24 November 2023 - 25 February 2024 at The British Library.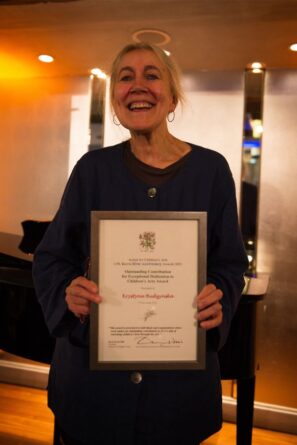 Director of the Primary Academy at Royal Academy of Music(RAM), Krystyna Budnyska has been an associate of RAM since 1965. Communication via music and nurturing the development of talented young music students has been at the heart of her work. She teaches, mentors, advises, encourages and supports students, teachers and parents and is driven by a determination to ensure that young students who show musical potential can, like her, access a similar, stimulating musical education irrespective of their background. She is also a practicing creative musician working as a ballet pianist, chamber musician, accompanist and composer and has performed at the Queen Elizabeth Hall, St Martin in the Fields and other venues across London.
Krystyna has developed a creative approach to administration and successive directors have allowed her to put her ideas into practice. These include the setting up of Primary Academy, concert series at the Purcell Room in the 1980's and at the church of St Martin in the Fields in the 1990's. Krystyna has also produced a termly Junior Academy Newsletter for over 25 years and been involved in the ongoing structuring and development of the Junior Academy curriculum over many years.
Krystyna is driven by her passion for excellence in music and equality of opportunities. She is the co-founder of The Advance Network which was set up to look at and overcome the barriers facing BAME and disadvantaged young musicians across the whole spectrum of music. She has welcomed diverse audiences and groups in the Academy through the projects she has produced and continues to look at new areas of collaboration. Her work has been acknowledged by many organisations involved in the changing musical landscape. Krystyna is much in demand as an adjudicator, mentor and advocate for children's arts. In 2017 she was awarded the Lifetime Achievement Award (sponsored by the Incorporated Society of Musicians) by Classical Music Teacher Magazine Awards for Excellence.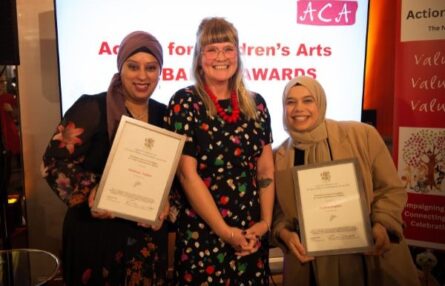 Ayesha Fozdar and Madina Fojdar, both outstanding teachers from Uplands Infant School in Leicester, won the Education Award jointly for their work on the ACA Arts Backpack.
The citation was given by Marianne Scahill-Pape of Attenborough Arts Centre.
Regarding this year's J.M. Barrie Awards, Ambassador and founder Vicky Ireland MBE said:
"In this our 25th year, ACA once again take great pleasure in paying tribute to all the practitioners who work in the arts for children. We are especially proud to honour this year's wonderful award winners, Malorie, Krystyna, Madina and Ayesha - four outstanding women whose inspirational work proves the transformative power of the arts and cultural education, in nurturing creativity, artistry, imagination and empathy in the lives of our nation's children"
Highlights reel
Interviews with our winners
With thanks to our winners and guests...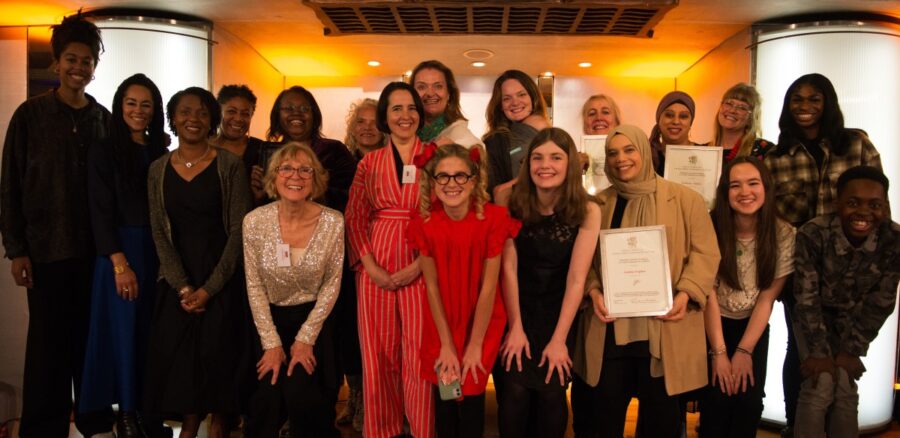 Previous winners of ACA's Lifetime Achievement Award have included Sir Philip Pullman CBE, Baroness Floella Benjamin DBE, and Sir Quentin Blake. 2022's Lifetime Achievement was awarded to writer Jamila Gavin, the Outstanding Contribution Award was awarded to writer, actor and comedian Justin Fletcher MBE 'Mr Tumble' (CBBC),
Jamila Gavin and Justin Fletcher to be honoured in Action for Children's Art's J.M. Barrie Awards 2022
We are delighted to announce that as part of this year's J.M. Barrie Awards ceremony, we are presenting our Lifetime Achievement Award to author Jamila Gavin FRSL, in recognition of her contribution to children's literature. The J.M. Barrie Outstanding Contribution Award will be presented to actor and children's television presenter Justin Fletcher MBE, also known as Mr Tumble, in recognition of his positive impact on the world of children's television.
The annual J.M. Barrie Awards celebrate people and organisations doing outstanding work within children's arts and whose work, in the view of ACA, will stand the test of time. The awards will be presented at a ceremony on the afternoon of Thursday 10 November 2022 in the Delfont Room the Prince of Wales Theatre, a Delfont Mackintosh Theatre in London.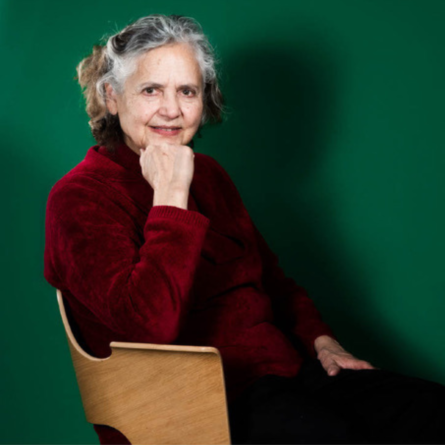 It was when she had her first child that Gavin realised there was a lack of children's books about experiences of global majority children. This was her inspiration to start writing stories that reflected the multicultural world that her children were growing up in, and help children see themselves reflected in their own stories.  Her 2000 novel, 'Coram Boy' won the Whitbread Children's Book Award, and was adapted for stage at the National Theatre, London and New York.
Gavin wrote her first book 'The Magic Tree and other stories' in 1979.  She has gone on to write numerous collections of myths, legends, and folk stories from different cultures, and has won a number of awards. Her children's trilogy, 'The Wheel of Surya' is to be re-published this autumn to mark the 75th anniversary of Indian Independence and her new novel, 'Never Forget You', has just been published to great acclaim, by Farshore Books, a division of Harper Collins.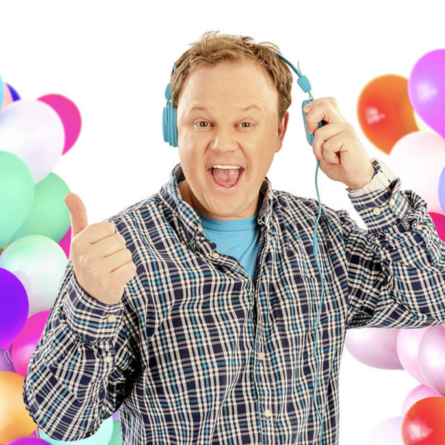 Actor, comedian and television presenter Fletcher is best known for his work on the BBC preschool channel, 'CBeebies'. Justin  specialises in slapstick comedy and does wonderful work with children with special needs.  Justin and his makaton-signing alter ego, 'Mr Tumble' have become heroes to all children (and grateful parents) for over 20 years.
Fletcher hosts a variety of children's television shows including 'Gigglebiz', 'Justin's House' and the multi-award winning, 'Something Special', and he has voiced a number of BBC Children's characters including Harold in 'Thomas the Tank Engine' and 'Shaun the Sheep'. He also regularly performs in pantomimes. In the Queen's Birthday Honours 2008 Fletcher was appointed a Member of the Order of the British Empire (MBE) for "services to children's broadcasting and the voluntary sector", and for his previous 25 years of work on children's television.
Regarding this year's J.M. Barrie Awards, ACA Chair and founder Vicky Ireland MBE said:
"Children are citizens now. The arts practitioners who specialise in entertaining and inspiring them and triggering their imaginations deserve, Action for Children's Arts believes, public recognition. This is the 17th year of the J.M. Barrie Awards. We are so very proud to honour Jamila and Justin and our Members' Award winners. They are all brightly-shining beacons in the vibrant world of children's arts."
Previous winners of ACA's Lifetime Achievement Award have included Sir Philip Pullman CBE, Baroness Floella Benjamin DBE, and Sir Quentin Blake. 2021's Outstanding Contribution Award went jointly to BAFTA Kids and children's mental health charity Place2Be, in recognition of the incredible partnership they have shared since 2017 in promoting mental wellbeing and the importance of creativity in young people's lives.
Arts Backpack Northern Ireland evaluation
We are excited to share the findings from our Arts Backpack Northern Ireland pilot, which we ran in partnership with Young at Art from January to June 2022.
The idea for the Arts Backpack is modelled on similar programmes that have been successfully rolled out in Germany, Norway and Denmark. In 2018 we commissioned a Feasibility Study exploring whether a Backpack would be useful in the UK; the Study recommended piloting the project in primary schools. We launched the project at the National Theatre, London and have now conducted two of four pilots. The Backpack ensures that every primary school child in the UK can access at least five quality cultural experiences in the school year. Each pilot is locally led and aims to highlight the incredible array of arts and culture available on our doorsteps.
Click here to read the evaluation of the Arts Backpack NI.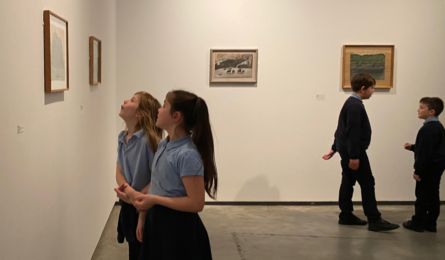 The pilot took place in four primary schools across Belfast, with pupils aged between 9 and 11 years-old. The pilot schools were:
Ballysillan Primary School
Cliftonville Primary School
St Matthew's Primary School
Nettlefield Primary School
Over the course of six months pupils had a range of creative experiences in their local community, from going to see 
Birdboy 
– a dance piece that explores mental health – at the
Lyric Theatre Belfast
, to visiting two art exhibitions at
the MAC
(Metropolitan Arts Centre), and watching physical theatre performance 
No man is an island
. These extra-curricular experiences were followed up by in school workshops on drama, dance and visual art.
For many children, the Arts Backpack NI provided their first ever trip to a cultural venue. For some children and teachers, it was also their first trip since lockdown, bringing much-needed audiences to a sector that has been described as first to close and last to open.
With a focus on exploration and discovery rather than "on the end product and what it looked like", children had frequent opportunities to reflect on what they liked, or didn't like, and why. Arts Backpack NI was found to be particularly effective at engaging neurodiverse pupils, with one teacher noting: "The kids with additional needs loved the art workshop... The freedom to wander in the MAC – not all at the same time suited and helped them too." 
Birdboy 
also proved a particular hit with students with additional needs.
Our evaluation found that the Arts Backpack may have been particularly effective at engaging children otherwise most at risk of missing out on cultural engagement. "[Arts] is not something most do at home unless they happen to have a parent into it." By covering the costs of tickets, transport and materials, every child and school was able to participate without financial barriers. This also enabled schools to purchase some arts materials that they could not normally afford.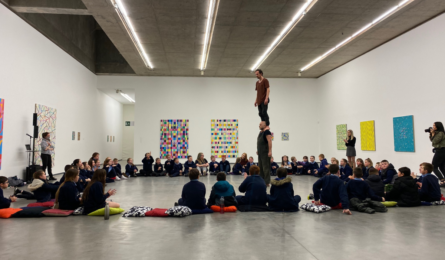 We're excited to announce that we are seeking new Trustees to join the board and help steer the charity into the future. You can click here to download a job description.
Should you be interested in joining the Board, please do get in touch. Send your submission including a letter of interest and relevant CV to: katy.stocker@childrensarts.org.uk
Deadline for submissions: 1 September
Interviews (via Zoom): w/c 19 September
Please share with contacts you think might be interested, thank you. We hope to hear from you!
---


ACA was pleased to be invited to a Young V&A Online Symposium which explained the exciting plans that the are happening to transform the Museum of Childhood into a brand new space, opening next year.
The event brought together stakeholders and experts from the creative, culture and education industries, to discuss ways of supporting young creativity and enable future generations to thrive.
We wish them tremendous luck in all they are undertaking and hope to be involved in future plans.
---


We're delighted to share that ACA Chair Vicky Ireland will be a speaker for 'The Art of… Young People's Theatre' session, as part of the Children's Media Conference 2022.
Taking place 5 – 7 July live in Sheffield and online, ACA members get a special discounted rate of £360+VAT. That's a saving of £120+VAT on the full rate of £480+VAT. For the Virtual only conference, you can pay the discounted rate of £130+VAT - a saving of £45+VAT on the full ticket price. ACA members should check the latest newsletter for more details on getting their discount!
With over 700 delegates, there's no better place to better engage with kids' content and the kids' audience.
---


---

We were overjoyed to learn that a member of ACA's Young Voices panel, Emmerson Sutton, has been selected by his music education hub in Lewisham and the London Symphony Orchestra to take part in a special orchestral performance project at LSO St Luke's. This celebrates the tenth anniversary of the 'LSO On Track' performance at the 2012 Olympic Opening Ceremony.
Emmerson will rehearse alongside the London Symphony Orchestra musicians to prepare a performance of a brand new composition by composer Ayanna Witter-Johnson, and an arrangement of composer Edward Elgar's 'Nimrod' which was originally written for and performed at the 2012 Olympic Opening Ceremony in Queen Elizabeth Olympic Park, Stratford.
Emmerson will be playing as part of an orchestra of young musicians from around London, alongside LSO musicians and past participants from the 2012 performance who are now working in the profession.
A limited audience will be invited to the performance at LSO St Luke's on Sunday 17 July, and the performance will also be filmed and screened at the Olympic Park as part of the legacy celebrations at the end of July. Young musicians and their parents, family and friends are invited to attend the screening in the Olympic Park - exact date to be confirm shortly.
Congratulations Emmerson!
---

ACA was thrilled to be present at BAFTA on 13 June where Place2Be's very touching 'Wellbeing in Schools Awards' were presented - a ceremony so carefully and kindly produced where a lot of brilliant human beings were celebrated. Bravo to them all!
We were also very touched when the outgoing Chief Executive of BAFTA, Amanda Berry said how nice it was to present awards, but also how good to receive them. She went on to mention our JM Barrie 'Outstanding Contribution to Children's Arts Award' 2021, which went jointly to Place2Be and BAFTA Kids, for their brilliant collaborative work during lockdown with Primary schools across the UK. Then to see the ACA logo flash up on the BAFTA screen was very exciting!
A big shout-out also for the wonderful Lisa Prime, Head of BAFTA Kids, who helped us create our award.
Watch out for news of The JM Barrie Awards 2022 winging it's way very soon.
---

Children's book 'Writes of Passage: Words to Read Before You Turn 13' is an inspiring collection of over 100 pieces of writing, thoughtfully annotated by Children's Books Editor at the Sunday Times, Nicolette Jones.
Including poems, prose, letters, speeches and song lyrics from iconic authors, actors, activists and more, 'Writes of Passage' is an accessible and powerful collection of words that matter.
Published by Nosy Crow, a multi‑award‑winning, independent children's publishing company making child‑focused, parent‑friendly children's books for ages 0‑12.
---

---

The BBC Proms are back! Running 15 July – 10 September 2022, this eight-week long celebration aims to bring the best in classical music to the widest possible audience.
We are overjoyed that the Proms are keeping in mind young audiences and families. In their words 'we believe that music is for all ages – and we know that when it comes to singing, dancing and generally making themselves heard, our youngest audience members are already star performers!'
A calendar of these event, including 'CBeebies Prom: Ocean Adventure', can be found on their website.
---

Forty years ago, the Calouste Gulbenkian Foundation UK Branch published 'The Arts in Schools: Principles, practice and provision'. This seminal report was hugely influential with Local Authorities, which then managed the country's schools. It paved the way for the arts to be included in England's first National Curriculum in 1988 and inspired many professional arts organisations to engage with the education sector for the first time.
Forty years later we do not have the sustained and equitable practice and provision that The Arts in Schools envisioned. On the 40th anniversary of the 1982 report, children and young people's charity A New Direction will convene a new conversation on the value of the arts for young people in and beyond schools by examining the current state of play, what we have learnt and lost over the intervening decades, and what a new set of recommendations could look like.
Find out more and get involved.
---
We are looking for exceptional individuals to join our Board of Trustees
We are seeking new Trustees to join the board and help steer the charity into the future. Click here for more information and to download a job description.
Deadline for submissions: 1 September
Interviews (via Zoom): w/c 19 September
Please send your submission including a letter of interest and relevant CV to Katy Stocker, Administration and Marketing Assistant: katy.stocker@childrensarts.org.uk
We hope to hear from you!


ACA Chair, Vicky Ireland, recently spoke at a Westminster Forums Project conference on 'Next steps for funding in the creative industries'. She was asked to speak after pointing out that there was no speaker representing the arts for children.
During his summary, it was positive that the session Chair Professor Christopher Smith - Executive Chair of the Arts and Humanities Research Council (AHRC), UKRI – acknowledged: "We need to get our schools to prize creativity for the sake of our children, which will deliver skills through into university and further education that will create a rich ecosystem for SMEs. This will allow us to perform nationally and internationally which will bring cultural, economic and social wellbeing for people at every stage of their life and every part of the UK."
You can find Vicky's full speech on our website here.
---


Earlier in the month we held a successful Members' networking event via Zoom, with a talk from Place2Be on 'Art as a tool to support children's mental health'. Many thanks to Rebecca Wilkinson-Quinn and Cara Verkerk for hosting this. The presentation is available to view and download here. If you are interested in attending future Member events, these are one of the benefits of becoming a member of ACA.
---


---

Young children's theatre company Oily Cart, in collaboration with Independent Arts Projects, are touring their interactive show Sound Symphony. A playful journey through sound and music, the show celebrates making music your own way and is responsive to each audience member, allowing them to become co-composers in their own symphony of sounds. All the sounds in this show have been created with professional musicians and Autistic young people.
Sound Symphony is at venues around England and Scotland until 26 June. Venue information and tickets are available on their website.
Oily Cart also have a new interactive website for Autistic young people to create their own symphonies, and be conductors in charge of their own orchestra of weird and wonderful sounds. Visit their website to start the music and make some noise!
---

Children's Dance Theatre Peut-Être Theatre have created Audiomoves, a podcast for little ones to move to! These short accessible podcasts are designed to encourage children to move, dance and use their imagination with a screen-free activity. They are available on their website as well as Spotify, iTunes, Soundcloud and YouTube
Peut-Être are are also holding a free online training event supporting primary teachers to run dance sessions for years 1 to 4. This CPD training is aimed at teachers with limited experience of teaching dance, to support running a range of dance sessions developing children's imagination, movement and storytelling.
Tuesday 21 June, 4 – 5pm (Zoom). To sign up to the CPD, please fill out this form or email bridie@peutetretheatre.co.uk
---

Congratulations to Half Moon Theatre whose digital production of Dust, a co-production with Z-arts, recently won the OnComm Award for Best Theatre for Children Aged 5-11 at The Offies, the Off West End Theatre Awards.
Written by acclaimed award-winning children's author Laura Dockrill, Dust used exquisite poetic language to explore a heartfelt story about love, loss, identity and memory. With haunting music by Hugo White of The Maccabees, this striking and emotional play was a joyous reminder about just how playful the world can be.
The show is still available to watch via Half Moon's On Demand service of digital theatre shows for young people, which allows audiences to watch productions whenever you want, wherever you want, and as many times as you like for 48 hours. The live-recorded film of Dust has closed captioning for d/Deaf and hard of hearing audiences and is also available with British Sign Language.
---

The Stephen Joseph Theatre is working with schools across Scarborough on a year-long Early Years Foundation Stage project aimed at increasing the children's enjoyment of music and reading, and developing their vocabulary, speech and language using arts-based activities.
The theatre's OutReach team is running weekly half-day sessions with reception classes (children aged four and five) in five local schools. Funded by the North Yorkshire Coast Opportunity Area, the scheme sees practitioner Alice Kynman running fun music and language sessions with 224 children each week.
Opportunity Area board member Jane Pepper says:
"This project is about helping the youngest children in our schools to develop confidence in expressing themselves through music and creative play. It has enabled all the children to benefit from the expertise and enthusiasm of a drama and music specialist, working alongside teachers and teaching assistants in reception classes.  It's been a really positive collaboration between schools and the Stephen Joseph Theatre supported by Opportunity Area funding."
All the children are participating in Arts Award Discover, which will see them receive a certificate at the end of year-long scheme. To find out more about how you can support projects like this, please contact supportus@sjt.uk.com
---

---

The European Film Club is an ambitious new programme of the European Film Academy, co-created by and for young people across Europe. It plans to build a diverse catalogue of films chosen by young people to watch and discuss online and in person, as well as opportunities to learn about, make and share their own short films.
2022's Young Audience Summit will take place in Berlin on 19 June, and is being organised around the theme of representation - how European film reflects and represents young people, shapes identity and a sense of European culture.
---

It was disappointing to learn that the Big Jubilee Read – a list of 70 books that celebrate Queen Elizabeth's Platinum Jubilee – did not contain any books for children. We were delighted when children's reading charity Book Trust put together a list of 12 brilliant books about the Queen or featuring royal characters, to help young children celebrate, which can be seen on their website. Please share!
---

2022's Oscars Book Prize – an annual award for the best under-fives book of the year – was won by Chris Haughton for his mischief and humour-filled book Maybe…
Seeing off competition from 128 eligible entries, the story follows the inadvisable exploits of some mango-loving primates as they dabble with danger and mischief - all in the name of fruit.
Publish by Walker Books, you can support local, independent bookshop by buying 'Maybe…' (and many, many other books for that matter!) from bookshop.org
---
ACA Chair speaks at 'Next steps for funding in the creative industries' conference
ACA Chair, Vicky Ireland, recently spoke at a Westminster Forums Project conference on 'Next steps for funding in the creative industries'. She was asked to speak after pointing out that there was no speaker representing the arts for children.
During his summary, it was positive that the session Chair Professor Christopher Smith - Executive Chair of the Arts and Humanities Research Council (AHRC), UKRI – acknowledged:
'We need to get our schools to prize creativity for the sake of our children, which will deliver skills through into university and further education that will create a rich ecosystem for SMEs. This will allow us to perform nationally and internationally that will bring cultural, economic and social wellbeing for people at every stage of their life and every part of the UK.'
Vicky's speech
ACA is a charity dedicated to children from zero to twelve years. We champion the rights of children to access the arts, to experience a creative education, and to have time every day, to dream, imagine and play.
I'm here to listen and learn, and also to offer a challenge: that within this Creative Industries debate on financing, we consider the needs of children and all those who create work for them, in arts and crafts, design, film, video, music, the performing arts, publishing, computer games, TV and radio... etc.
There are very few statistics on the contribution that arts for children make to the UK's GDP, but I think we can assume that between A.A. Milne, J.K. Rowling, Roald Dahl, Jacqueline Wilson, Michael Morpurgo, Philip Pullman, Beatrix Potter, Mr Tumble and the Teletubbies - they must earn a few bob for the nation?
Nelson Mandela said, "There can be no keener revelation of a society's soul than the way in which it treats its children," and yet the concerns of children are seldom on adult agendas, which is disappointing at a time when children urgently need our attention.
In the most recent 2020 poll, the UK had the unhappiest children in Europe.
There's a disconnect going on. Why is this? And how do we address it?
If we want to see fresh cohorts of excited, talented, young people at the end of school life, eager to enter higher education and join the creative Industries, we surely need to examine and care about the whole journey of the talent pipeline – from early years, to primary education and beyond.
A flourishing arts culture needs strong roots, and I believe we should all be concerned and involved in creating those roots.
As ACA's late great Patron, Prof Sir Ken Robinson said, "The greatest resource possessed by any nation is the imagination of its people. Imagination nourishes invention, economic advantage, scientific discovery, technological advance, better administration, jobs, communities and a more secure society. The arts are the principal trainers of the imagination".
Taking part in arts activities is an essential part of being human. The arts remind us of who we are and what we can be. They help develop creativity, cognition, emotional intelligence, vocabulary, empathy, resilience and much more.
And yet the arts are currently being downgraded in state schools. An arts premium of at least £90 million pounds, promised for Secondary schools in the government's last manifesto, has disappeared.
Cuts to Higher Education threaten the viability of arts courses, which in turn weakens the pipeline of talent, leading from higher education into the creative industries.
In January, the government quietly announced that the BFI Young Audiences Media Content Fund for children would close after its three-year pilot came to an end, without holding the full evaluation that was promised. Now, British children will see themselves represented less, and hear fewer of their stories, and instead, grow up on a diet of primarily international media content, as the source of their information and inspiration.
At heart, this is a human rights issue. Because yes, children have rights. As a country we are signed up to the 54 Articles of the UN Convention on the Rights of the Child, including Article 31 that "Every child has the right to relax, play and take part in a wide range of cultural and artistic activities".
These rights start in the early years – where the pipeline begins. We hear a lot of talk about the importance of early years, but see precious little action. Thanks to Covid, and lack of funding, state nursery education is currently in complete crisis. And yet that is where our children play, and children learn to be artists through play. We must strengthen these roots.
The pipeline continues in Primary School. This is where we see a current focus on 'academic catch-up': extended school days, shorter holidays, homework and tests. In the with-Covid world, these are being treated as far more important than helping children to create, dream, relax, play, and heal from two years of emotional battering.
Teachers are also suffering under an excessive workload and desperately need a proper work- life balance, so let's stop cramming, and work towards providing the things we know help children to flourish, including time for unstructured play in the fresh air and in safe places, being challenged with the need to take risks, engaging in arts and sports, engagement with friends and family, looking after pets, being curious, feeling wonder, having fun!
Childhood is not a dress rehearsal for being an adult. It is a staging in its own right to be cherished by all of us. Peter Brook told a trainee director he should "Go and make theatre with children." When the horrified trainee asked why, the response was, "so you can learn how to make complex ideas, very simple".
Children have a lot to teach us.
We should start listening and talking to them. This will help them develop the vocabulary to communicate, the confidence to conduct meaningful conversations and the desire to share ideas.
We need to invite children to the table and respect their voices, help them to listen to each other and the world around them, and affirm their right to have their own hopes, dreams and fears
Let's create places and spaces where young people can meet, relax, talk, play, and help shape their futures.
Let's encourage all Boards to have a Young Voices panel, which includes, Primary children
In conclusion
Children are citizens in their own right. They need and deserve the arts as much as adult readers, theatregoers, gallery visitors, media consumers and artists.
Creativity is central to almost every human activity, as well as a part of a happy and fulfilled life. Without creative ideas, business and industry would fail.
I put to you, if we neglect and ignore the imagination and needs of our young, we restrict all our futures.
Please allow children into your considerations, alongside all those who give their creative time and talent to them.
Thank you.
More Than A Score Campaign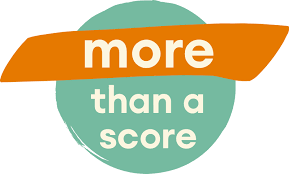 More Than A Score are an organisation campaigning against the government's high-pressure tests in primary schools. They support school leaders and teachers who want to stimulate young minds and expand their knowledge and creative problem-solving skills, rather than having to "teach to the test".
Unfortunately, Ministers have seen fit to reintroduce SATs, and other new tests this year, and it's had a devastating effect on children's wellbeing. Year 6 pupils were recently ask how they are feeling about the upcoming SATs tests, which start from 9 May, and it was discovered that:
60% are worried about the tests
One in ten aren't sleeping well because of the worry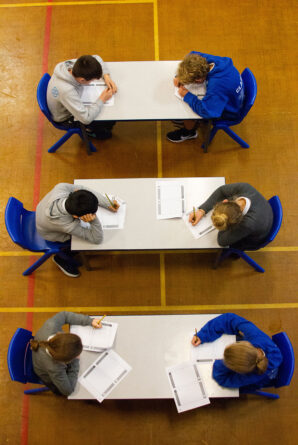 In some schools, they have been sitting practice papers since September and this has had an inevitable impact on the curriculum:
72% of pupils aren't spending enough time on the subjects they enjoy and the subjects they're missing the most are: art, music, sport and drama.
Teachers are working incredibly hard to prepare for the tests without any unnecessary pressure but that's proving to be very difficult.
There are a number of ways to get involved as teachers, parents, carers, and organisations that work with young children. Please visit 
More Than A Score's website
 to join the campaign and find out what you can do to support.
---
Branching Out survey
Exploring nature through arts-based activities with children
The Branching Out project aims to establish how the practice and impact of arts-based nature activities can be scaled up to reach more children through volunteers as 'Community Artscapers'. This will involve the development and pilot of a 'Branching Out Model' and toolkits to support the delivery of arts-based nature programmes by arts organisations and volunteer Community Artscapers in primary schools.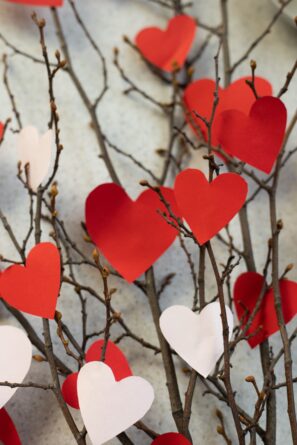 The research is led by Professor Nicola Walshe from University College London, along with researchers from Anglia Ruskin University. The pilot will be led by arts charity Cambridge Curiosity and Imagination, alongside Cambridge Acorn Project, who undertake therapeutic work with children, in partnership with Fullscope, a consortium supporting children's mental health. Branching Out is funded by a partnership led by the Arts and Humanities Research Council under the UK Research and Innovation 'Scale up health inequality prevention and intervention strategies' fund.
The project is looking for arts organisations and practitioners exploring nature through arts-based activities with children and young people to take part in the Branching Out Survey. The survey aims to map existing activity across the UK and to register interest in joining a national network and potential future involvement in the Branching Out programme.
---
BAFTA Kids Young Presenters competition 2022
Earlier in the month entries closed for the BAFTA Kids Young Presenters competition 2022. This year, the age categories were changed to 10-14 and 15-18 which means there will be two winners, and entrants were asked to create a short video on this year's Children's Mental Health Week theme – Growing Together.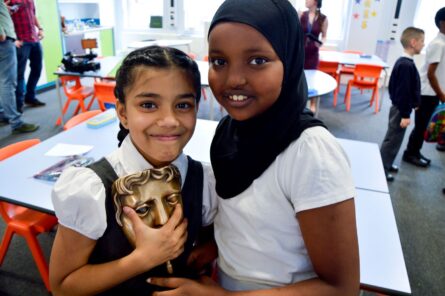 Winners will have the opportunity to host BAFTA's content for children and young people as well as attending special events at BAFTA's London HQ.  Previous winners have gone on to interview A-list stars at various BAFTA events, including Tom Hiddleston and BAFTA President HRH The Duke of Cambridge, as well as presenting on popular children's television shows and at events around the world.
In 2021 ACA presented the Outstanding Contribution Award jointly to BAFTA Kids and Place2Be, as part of our annual JM Barrie Awards. We look forward to seeing who will become this year's BAFTA Young Presenters!
---
ACA news to celebrate
We send our congratulations to ACA members Little Actors Theatre Company who won four awards at the 2022 Leverhulme Drama Festival!
Having entered four plays, directed by Artistic Director Samatha Giblin and directed by Mike Lockley, they won three youth awards and one adult reward.
---
David Almond OBE, ACA Patron, has been awarded the Nonino International Prize, the prestigious literary awards which celebrates its 47th year in 2022. Almond heads to Italy to collect it in early May, and we wish him a wonderful time.
Find out more about the prize and its history on their website.
---
ACA Campaign news
Earlier this month ACA Chair, Vicky Ireland MBE, spoke at a Westminster Forum policy conference on "next steps for funding in the creative industries". We will share more about this in our next newsletter.
---
The Arts Backpack Belfast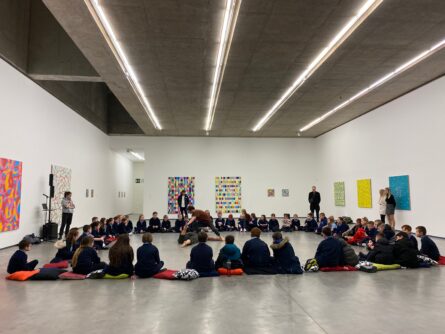 We're now three months into the Arts Backpack Belfast, which we are running in partnership with Young at Art. We are delivering the project in five primary school classes in North, West and East Belfast. So far, participating pupils have been to three experiences as part of the Belfast Children's Festival:
Birdboy, a dance performance exploring themes of mental health
No Man is an Island, a physical theatre performance in a public space
an exhibition of work by Alfred Wallis
All of these activities have included a Q&A, either with the artists involved or with specialist facilitators.
We've enjoyed hearing reports from our colleagues in Belfast about how engaged pupils have been with all the experiences, and look forward to sharing more pictures and footage with you as the pilot progresses. In the second half of the project we will be delivering drama and visual arts workshops in all schools, guided by conversations had with pupils during these first three experiences. We will also be offering some Continuing Professional Development opportunities to teachers in participating schools.
We are grateful to Arts Council Northern Ireland and the Worshipful Company of Haberdashers for their support of this pilot. We have more planned later this year in Leicester and Fife: Click here to support the Arts Backpack pilots.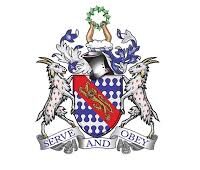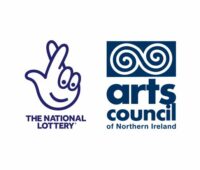 Opening paragraph
We hope all are keeping well and positive during news of the tragedy that has hit our headlines and our hearts. We have sent a letter of support to ASSITEJ Ukraine to say we stand with all our Ukrainian colleagues who work in theatre for children and young people. We send them our love and courage in these difficult times.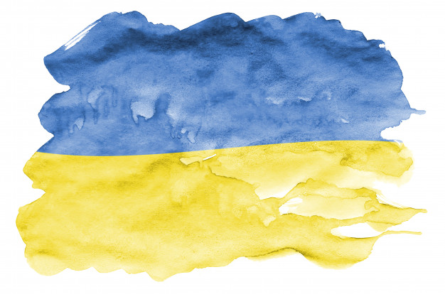 ---
Children's Mental Health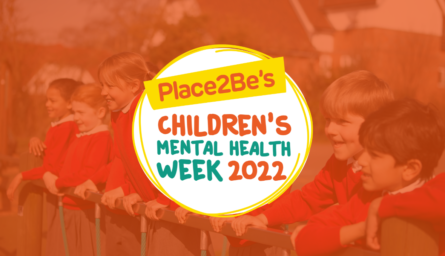 Launched by Children's mental health charity Place2Be, 2022's Children's Mental Health Week took place from 7-13 February.
This year's theme was Growing Together, as children (and adults) were encouraged to consider how they have grown and how they can help others to grow. You can look back at how the week went.
Their free resources for schools, families and youth groups are still available. All of the ideas can be adapted for use in school, for home-schooling, online lessons or independent learning.  These can be accessed via their website.
---
As part of the week, we wrote a blog on why our project the Arts Backpack UK – which we launched to ensure that every primary school child in the UK has at least five quality cultural experiences in the school year – supports children's mental health.
---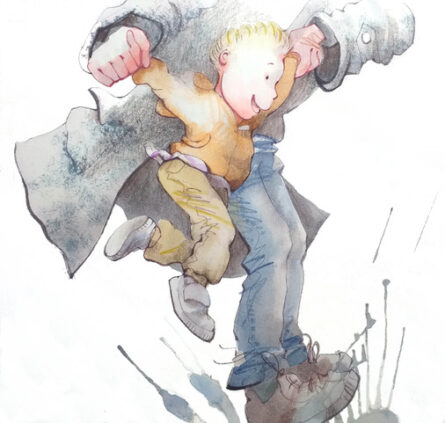 We'd like to share a thoughtful piece by award-winning writer Ross MacKay about his new book 'Daddy's Bad Day'.
This picture book has been created to help parents explain their mental health struggles to young children. The story draws on the writer's lived experience and research conducted with some of Scotland's leading parent charities. You can read his blog on our website.
Illustrations by Catherine Lindow . Due for release in August 2022, 'Daddy's Bad Day' can be pre-ordered through Curly Tale Books.
---
Campaign news
We responded with thanks to Lyn Gardner for her piece in 'The Stage' in support of theatre for children, and how it appears to have been forgotten during lockdown. She spoke with artists to hear how they are coping, adapting and what their hopes are for the future.
---
We also responded with thanks to RSC director of learning Jackie O'Hanlon's letter to 'The Stage', in which she urged the theatre sector to unite in combating the message that arts subjects at school are "less valued". She says "We need to oppose devaluing of arts in schools".
---
On behalf of ACA, Chair Vicky Ireland has signed The Children's Media Foundation (CMF) petition about the Young Audiences Content Fund Campaign.
The Open Letter, which you can read here, will be sent to the Rt. Hon. Nadine Dorries MP, Secretary of State for the Department for Digital, Culture, Media and Sport.
---
Commonwealth Connections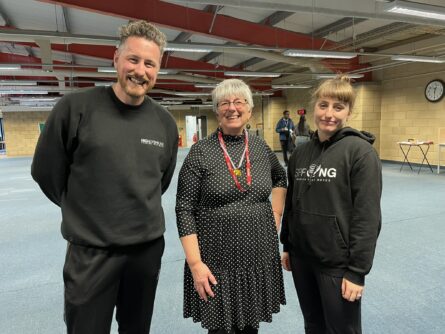 The 'Commonwealth Connections'  project has been established to develop cultural relationships between school communities in the West Midlands and in Commonwealth countries as part of the 2022 Commonwealth Games, which will take place in Birmingham from 28 July to 8 August.
ACA Critical Friend Julie Ward is Arts Lead for the 'Commonwealth Connections' initiative, and has written a piece about being involved in this very special project.
---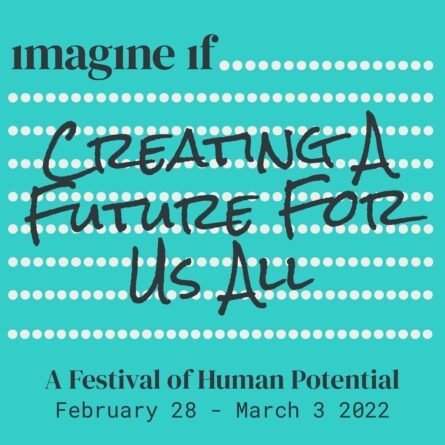 Imagine if... festival
This month hosts 'Imagine if… festival', an online celebration inspired by the life and work of former ACA patron Sir Ken Robinson, and curated by his daughter, ACA Patron Kate Robinson and her husband, Anthony.
In their own words: 'Imagine if... is committed to creating an experience that is truly a celebration of the diversity of skills and passions that make human existence so unique and special, and that are essential for our cultural ecosystems to thrive. We also deeply believe that there has never been a more important time to create a future for us all. These are big topics and big themes that deserve proper attention and care to address.'
The festival is running the entire month of March, and you can get involved via their website.
---
28 February saw the release of ACA Trustee David Wood's new book 'The See-Saw Tree', which is based on his successful play of the same name. With evocative linocut illustrations by Joanna Padfield, readers are reminded of the importance of the natural world. 'The See-Saw Tree' is available for purchase through The Book Guild publishing.
---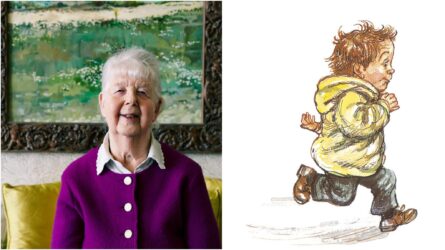 We are so very sorry to hear the news that children's author and illustrator Shirley Hughes passed away on 25 February, aged 94.
Shirley was a beloved patron and stalwart supporter of ACA for many years, winner of our J.M. Barrie Award for a Lifetime Contribution to children's arts in 2010.
Shirley was perhaps best known for creating the Alfie book series, as well as the wonderful children's picture book, Dogger.
---