Action for Children's Arts was founded in 1998 by Vicky Ireland MBE with the support of a group of like-minded children's arts professionals. The charity was launched at the National Theatre.
We value children, childhood and the arts; and take a keen interest in all arts activities for children aged 0-12.
Our mission is:
Campaigning for children's rights to the arts
Connecting children's arts practitioners
Celebrating children's arts in the UK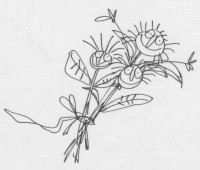 Our current campaigns are the Arts Backpack UK and Listening to Children. We regularly attend WhatNext meet-ups at the Young Vic, the Westminster Forum, the APPG for Children's Media and the Arts, the Cultural Campaigning Group and the follow-up meetings from the Big Arts and Education Debate.
We hold two networking drinks events a year, and also offer networking opportunities at regular round-tables and conferences. Our most recent conference was hosted by the Potential Trust.
ACA celebrates distinguished figures and unsung heroes of the children's arts industry every year at the JM Barrie Awards. Previous winners include Sir Michael Morpurgo, Dame Jacqueline Wilson and Bernard Cribbins.
We are a membership organisation and a company limited by guarantee, with charitable status (registered charity no. 1114530). Active throughout the UK, we have partnerships in Scotland, Wales, Northern Ireland and the English regions.