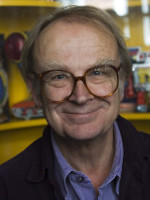 David Wood OBE: President
The Times dubbed David 'the national children's dramatist'. Original plays include The Gingerbread Man, The Selfish Shellfish and Save the Human, all directed by him and toured by his Whirligig Theatre. Adaptations include eight Roald Dahl stories, Philippa Pearce's Tom's Midnight Garden, the Olivier Award-winning Goodnight Mister Tom (from Michelle Magorian's novel) and Olivier nominee The Tiger who came to Tea (from Judith Kerr's classic picture book). He also writes children's books and tells his stories in schools and theatres.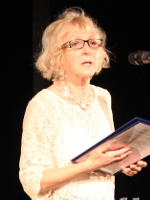 Vicky Ireland, MBE FRSA: Chair
Vicky is a freelance Children's Theatre director and writer who joined the first TIE team at the Belgrade Theatre, Coventry, and worked as an actress in many Reps. She presented the BBC's Words and Pictures for twelve years, created children's plays at Regent's Park Theatre and was Artistic Director of Polka Theatre, Wimbledon, for fourteen years. She is currently Co-Artistic Director of A Thousand Cranes Theatre and a guest Director at various drama schools. Vicky has ten published plays, is a BAFTA-nominated BBC TV writer and has represented UK children's theatre all around the world. She is a patron of Polka Theatre, an Honorary Member of TYA-UK, and an Honorary Member of the World Children's Theatre Association, ASSITEJ, only the second such honour to be given to a UK citizen.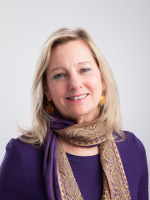 Susan Whiddington CBE: Vice Chair
Susan is the founding director of Mousetrap Theatre Projects, a theatre education charity dedicated to creating opportunities for disadvantaged young people and young people with special needs to attend outstanding theatre across London.  
In addition to being on the Board of Action for Children's Arts, Susan chairs the John Lyon's Charity, which gives out £10.5 million for disadvantaged young people in the nine boroughs from the City of London to Harrow, is a Governor of Harrow School, an Advisory Board Member of Facing History and Ourselves, an organisation which teaches teachers how to engage their students in discussions of racism, prejudice and anti-Semitism and is a past Chair of Democrats Abroad UK.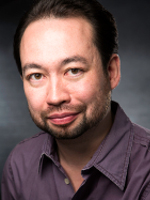 David Lee-Jones: Treasurer
David is an actor, theatre director and writer whose stage appearances include numerous classical and modern roles. He has also worked on Theatre in Education productions and led drama workshops in schools. He teaches regularly on Yellow Earth Theatre's Academy training initiative for young British East Asian actors, and is a passionate advocate of diversity on stage and screen. David maintains a parallel career in healthcare management, which has given him a special interest in links between mental health and the arts.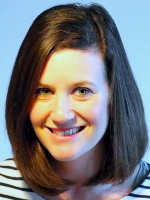 Janna Balham
Janna Balham is a registered therapist with The British Association of Counselling and Psychotherapy and works as a Child Counsellor in primary schools and in private practice. Before qualifying with Place2Be she spent 14 years in the Arts education sector working at one of the UK's leading children's theatres, Polka Theatre in Wimbledon, where she was Head of Creative Learning for 7 years. Janna is passionate about the importance of creativity and the arts in mental health and their essential role in childhood development and education.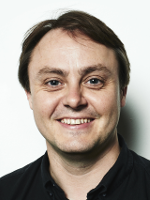 Simon Bates
Simon is co-founder and COO of Manifesto, a London-based digital agency who specialise in creating solutions for charities and not for profit organisations. Simon has been involved the technology industry for 20 years, during which time he has worked for a number of organisations from retail and finance to manufacturing.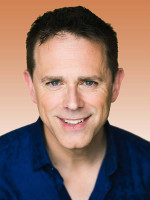 Chris Jarvis
Chris Jarvis joined Children's BBC television in 1993 and has presented a wide variety of shows for all ages including 'Playdays' for preschoolers and 'Fully Booked' for young teens.  Since 2002 he has been part of CBeebies hosting many shows - notably 'Show Me Show Me' - as well as writing and devising programmes including the BAFTA and RTS winning 'Old Jack's Boat.'   He also writes, directs and appears in pantomimes for TV and stage; and co-owns 'Little Radio Ltd' producing programmes for the BBC as well as operating a dedicated 24/7 audio stream for young children.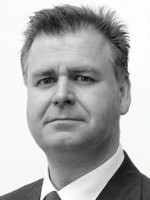 Philip Spedding
Philip is Director of Arts & Business. He has advised businesses ranging from American Express in New York to Deutsche Bank in London and Samsung in Seoul and he has helped arts organisations across the UK. He is on the management committee of the Charity Tax Group and has advised the Treasury, amongst others, on tax efficient giving.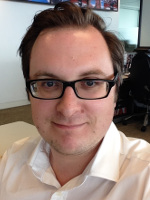 James Tarbit
James Tarbit is a Senior Director at Karian and Box, a boutique employee insight and engagement consultancy, where he advises several multinational clients on their strategy for employee and market research.  Previously, he was HSBC's Head of Employee Insight, where he directed research activity for its 250,000 employees.  Before joining HSBC, James was a Senior Associate in Korn/Ferry's Board Services practice, advising boards of private and non-profit organisations on good governance and board effectiveness.