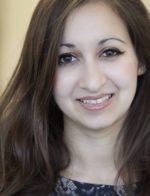 Mimi Doulton, Development Officer
Mimi is a freelance singer and administrator. She has worked in marketing and PR for the Royal Opera House, Sir Ralph Kohn and Digital Theatre; starting her current role with ACA in 2015. She is also an administrator for Songbound, a Trustee of Eye Music Trust and volunteers with Voices of London Festival.
As a singer she is primarily interested in contemporary music, and has collaborated with organisations including the Royal Opera, Wigmore Hall and Snape Maltings on creating new work. She studied at the Guildhall School of Music and Drama and King's College London.