More Than A Score Campaign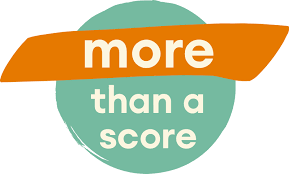 More Than A Score are an organisation campaigning against the government's high-pressure tests in primary schools. They support school leaders and teachers who want to stimulate young minds and expand their knowledge and creative problem-solving skills, rather than having to "teach to the test".
Unfortunately, Ministers have seen fit to reintroduce SATs, and other new tests this year, and it's had a devastating effect on children's wellbeing. Year 6 pupils were recently ask how they are feeling about the upcoming SATs tests, which start from 9 May, and it was discovered that:
60% are worried about the tests
One in ten aren't sleeping well because of the worry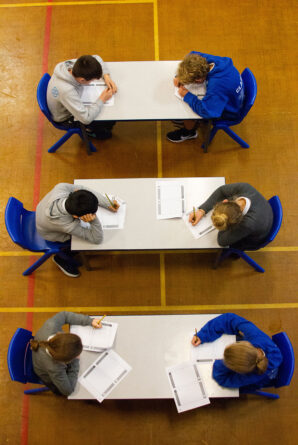 In some schools, they have been sitting practice papers since September and this has had an inevitable impact on the curriculum:
72% of pupils aren't spending enough time on the subjects they enjoy and the subjects they're missing the most are: art, music, sport and drama.
Teachers are working incredibly hard to prepare for the tests without any unnecessary pressure but that's proving to be very difficult.
There are a number of ways to get involved as teachers, parents, carers, and organisations that work with young children. Please visit 
More Than A Score's website
 to join the campaign and find out what you can do to support.
---
Branching Out survey
Exploring nature through arts-based activities with children
The Branching Out project aims to establish how the practice and impact of arts-based nature activities can be scaled up to reach more children through volunteers as 'Community Artscapers'. This will involve the development and pilot of a 'Branching Out Model' and toolkits to support the delivery of arts-based nature programmes by arts organisations and volunteer Community Artscapers in primary schools.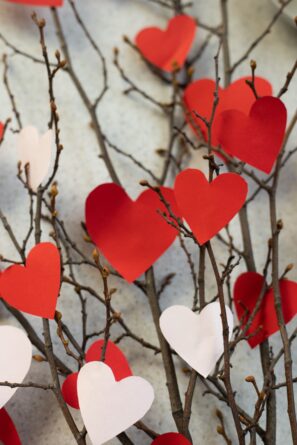 The research is led by Professor Nicola Walshe from University College London, along with researchers from Anglia Ruskin University. The pilot will be led by arts charity Cambridge Curiosity and Imagination, alongside Cambridge Acorn Project, who undertake therapeutic work with children, in partnership with Fullscope, a consortium supporting children's mental health. Branching Out is funded by a partnership led by the Arts and Humanities Research Council under the UK Research and Innovation 'Scale up health inequality prevention and intervention strategies' fund.
The project is looking for arts organisations and practitioners exploring nature through arts-based activities with children and young people to take part in the Branching Out Survey. The survey aims to map existing activity across the UK and to register interest in joining a national network and potential future involvement in the Branching Out programme.
---
BAFTA Kids Young Presenters competition 2022
Earlier in the month entries closed for the BAFTA Kids Young Presenters competition 2022. This year, the age categories were changed to 10-14 and 15-18 which means there will be two winners, and entrants were asked to create a short video on this year's Children's Mental Health Week theme – Growing Together.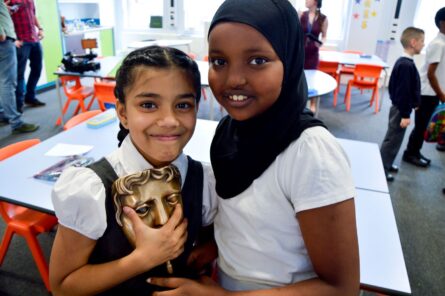 Winners will have the opportunity to host BAFTA's content for children and young people as well as attending special events at BAFTA's London HQ.  Previous winners have gone on to interview A-list stars at various BAFTA events, including Tom Hiddleston and BAFTA President HRH The Duke of Cambridge, as well as presenting on popular children's television shows and at events around the world.
In 2021 ACA presented the Outstanding Contribution Award jointly to BAFTA Kids and Place2Be, as part of our annual JM Barrie Awards. We look forward to seeing who will become this year's BAFTA Young Presenters!
---
ACA news to celebrate
We send our congratulations to ACA members Little Actors Theatre Company who won four awards at the 2022 Leverhulme Drama Festival!
Having entered four plays, directed by Artistic Director Samatha Giblin and directed by Mike Lockley, they won three youth awards and one adult reward.
---
David Almond OBE, ACA Patron, has been awarded the Nonino International Prize, the prestigious literary awards which celebrates its 47th year in 2022. Almond heads to Italy to collect it in early May, and we wish him a wonderful time.
Find out more about the prize and its history on their website.
---
ACA Campaign news
Earlier this month ACA Chair, Vicky Ireland MBE, spoke at a Westminster Forum policy conference on "next steps for funding in the creative industries". We will share more about this in our next newsletter.
---