Opening paragraph
We hope all are keeping well and positive during news of the tragedy that has hit our headlines and our hearts. We have sent a letter of support to ASSITEJ Ukraine to say we stand with all our Ukrainian colleagues who work in theatre for children and young people. We send them our love and courage in these difficult times.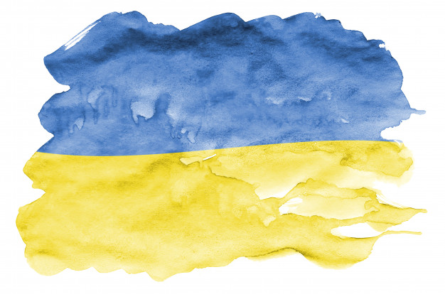 ---
Children's Mental Health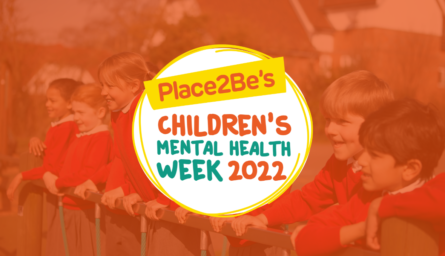 Launched by Children's mental health charity Place2Be, 2022's Children's Mental Health Week took place from 7-13 February.
This year's theme was Growing Together, as children (and adults) were encouraged to consider how they have grown and how they can help others to grow. You can look back at how the week went.
Their free resources for schools, families and youth groups are still available. All of the ideas can be adapted for use in school, for home-schooling, online lessons or independent learning.  These can be accessed via their website.
---
As part of the week, we wrote a blog on why our project the Arts Backpack UK – which we launched to ensure that every primary school child in the UK has at least five quality cultural experiences in the school year – supports children's mental health.
---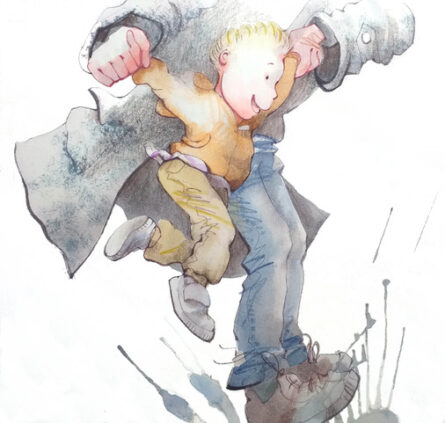 We'd like to share a thoughtful piece by award-winning writer Ross MacKay about his new book 'Daddy's Bad Day'.
This picture book has been created to help parents explain their mental health struggles to young children. The story draws on the writer's lived experience and research conducted with some of Scotland's leading parent charities. You can read his blog on our website.
Illustrations by Catherine Lindow . Due for release in August 2022, 'Daddy's Bad Day' can be pre-ordered through Curly Tale Books.
---
Campaign news
We responded with thanks to Lyn Gardner for her piece in 'The Stage' in support of theatre for children, and how it appears to have been forgotten during lockdown. She spoke with artists to hear how they are coping, adapting and what their hopes are for the future.
---
We also responded with thanks to RSC director of learning Jackie O'Hanlon's letter to 'The Stage', in which she urged the theatre sector to unite in combating the message that arts subjects at school are "less valued". She says "We need to oppose devaluing of arts in schools".
---
On behalf of ACA, Chair Vicky Ireland has signed The Children's Media Foundation (CMF) petition about the Young Audiences Content Fund Campaign.
The Open Letter, which you can read here, will be sent to the Rt. Hon. Nadine Dorries MP, Secretary of State for the Department for Digital, Culture, Media and Sport.
---
Commonwealth Connections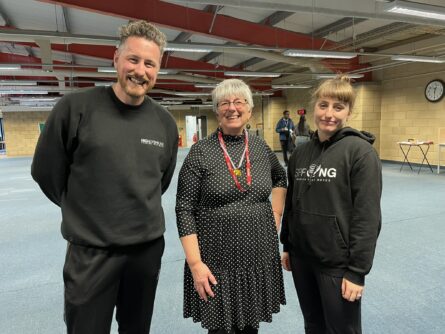 The 'Commonwealth Connections'  project has been established to develop cultural relationships between school communities in the West Midlands and in Commonwealth countries as part of the 2022 Commonwealth Games, which will take place in Birmingham from 28 July to 8 August.
ACA Critical Friend Julie Ward is Arts Lead for the 'Commonwealth Connections' initiative, and has written a piece about being involved in this very special project.
---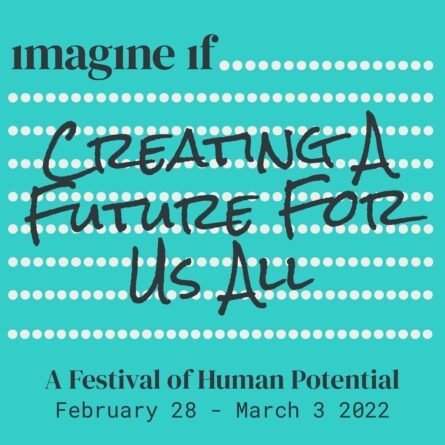 Imagine if... festival
This month hosts 'Imagine if… festival', an online celebration inspired by the life and work of former ACA patron Sir Ken Robinson, and curated by his daughter, ACA Patron Kate Robinson and her husband, Anthony.
In their own words: 'Imagine if... is committed to creating an experience that is truly a celebration of the diversity of skills and passions that make human existence so unique and special, and that are essential for our cultural ecosystems to thrive. We also deeply believe that there has never been a more important time to create a future for us all. These are big topics and big themes that deserve proper attention and care to address.'
The festival is running the entire month of March, and you can get involved via their website.
---
28 February saw the release of ACA Trustee David Wood's new book 'The See-Saw Tree', which is based on his successful play of the same name. With evocative linocut illustrations by Joanna Padfield, readers are reminded of the importance of the natural world. 'The See-Saw Tree' is available for purchase through The Book Guild publishing.
---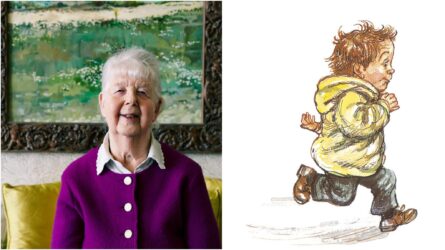 We are so very sorry to hear the news that children's author and illustrator Shirley Hughes passed away on 25 February, aged 94.
Shirley was a beloved patron and stalwart supporter of ACA for many years, winner of our J.M. Barrie Award for a Lifetime Contribution to children's arts in 2010.
Shirley was perhaps best known for creating the Alfie book series, as well as the wonderful children's picture book, Dogger.
---