The inspiration behind 'Daddy's Bad Day' - by Ross Mackay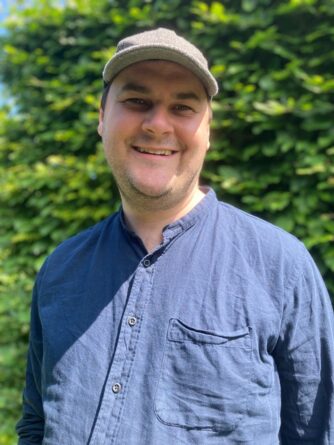 Award-winning writer Ross MacKay reflects on his new picture book 'Daddy's Bad Day', which was created to help parents explain their mental health struggles to young children. The story draws on the writer's lived experience and research conducted with some of Scotland's leading parent charities.
'My son Noah was born in June 2020. He is now almost 20 months old and is bursting full of fun, curiosity and mischievousness. Every week I am bowled over by how much he has learnt about the world around him. He has new words and new skills developing all the time. So, I am sure it won't be long before he asks the question Why is daddy in bed today?
And I want to have an honest answer that reassures Noah.
I have lived with a mental health disability for several years and when I knew I was going to become a dad, I began to search to see what support was out there. I had a little folder of resources saved on my laptop. Screengrabs of websites I found useful, a little list of charities that might be able to support us if I was in crisis, all sorts of things. But the one thing I couldn't find was a way to talk about my mental health to my child.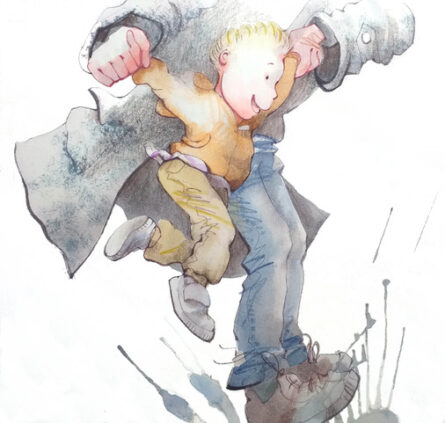 I began to wonder whether this was something I could create myself. As an artist, I knew this would be a challenge. I would need to do some proper research. I reached out to charities, mental health experts and other parents, gathering any advice they might have.
The culmination of that research was a short little text – less than 700 words – about a small boy trying to get his daddy out of bed.
This was the beginning of Daddy's Bad Bed Day
Now as me, an illustrator and publisher work towards publication, there is only one part still missing to bring this book to life, and that is the readers. Young and old. Parent and child. Or a grandparent or a fairy godmother perhaps. We are so excited to share some of the images and the story with an audience and we plan to do this with some events leading up to the publication. I hope the story speaks to children across the UK. I hope it helps make a difficult conversation just that little bit easier. I know I am going to reach for the book when my son begins to ask those tricky questions.'
Illustrations by Catherine Lindow . Due for release in August 2022, 'Daddy's Bad Day' can be pre-ordered through Curly Tale Books.
The inspiration behind 'Daddy's Bad Day' – by Ross Mackay