Arts Backpack Northern Ireland evaluation
We are excited to share the findings from our Arts Backpack Northern Ireland pilot, which we ran in partnership with Young at Art from January to June 2022.
The idea for the Arts Backpack is modelled on similar programmes that have been successfully rolled out in Germany, Norway and Denmark. In 2018 we commissioned a Feasibility Study exploring whether a Backpack would be useful in the UK; the Study recommended piloting the project in primary schools. We launched the project at the National Theatre, London and have now conducted two of four pilots. The Backpack ensures that every primary school child in the UK can access at least five quality cultural experiences in the school year. Each pilot is locally led and aims to highlight the incredible array of arts and culture available on our doorsteps.
Click here to read the evaluation of the Arts Backpack NI.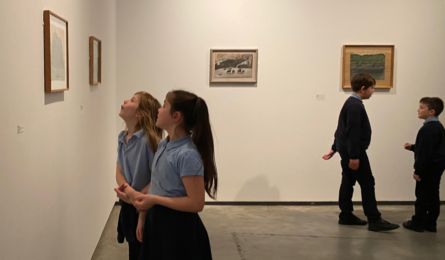 The pilot took place in four primary schools across Belfast, with pupils aged between 9 and 11 years-old. The pilot schools were:
Ballysillan Primary School
Cliftonville Primary School
St Matthew's Primary School
Nettlefield Primary School
Over the course of six months pupils had a range of creative experiences in their local community, from going to see 
Birdboy 
– a dance piece that explores mental health – at the
Lyric Theatre Belfast
, to visiting two art exhibitions at
the MAC
(Metropolitan Arts Centre), and watching physical theatre performance 
No man is an island
. These extra-curricular experiences were followed up by in school workshops on drama, dance and visual art.
For many children, the Arts Backpack NI provided their first ever trip to a cultural venue. For some children and teachers, it was also their first trip since lockdown, bringing much-needed audiences to a sector that has been described as first to close and last to open.
With a focus on exploration and discovery rather than "on the end product and what it looked like", children had frequent opportunities to reflect on what they liked, or didn't like, and why. Arts Backpack NI was found to be particularly effective at engaging neurodiverse pupils, with one teacher noting: "The kids with additional needs loved the art workshop... The freedom to wander in the MAC – not all at the same time suited and helped them too." 
Birdboy 
also proved a particular hit with students with additional needs.
Our evaluation found that the Arts Backpack may have been particularly effective at engaging children otherwise most at risk of missing out on cultural engagement. "[Arts] is not something most do at home unless they happen to have a parent into it." By covering the costs of tickets, transport and materials, every child and school was able to participate without financial barriers. This also enabled schools to purchase some arts materials that they could not normally afford.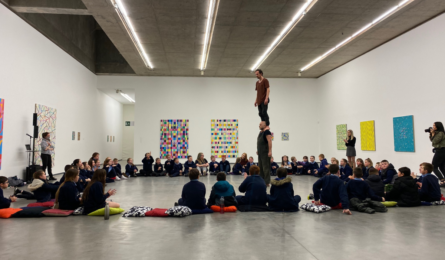 Arts Backpack Northern Ireland evaluation