Co-working spaces in London
Since the appointment of interim CEO Janet Robertson, we have been making the most of co-working spaces across London. As we prepare to move into a slightly more permanent base, here are some of our findings.
The Barbican Centre
The ground floor space (pictured above) is a bit touch-and-go, depending on what exhibitions and events are taking place. However, on a good day there are nice long tables and reliable Cloud-based WiFi. Plug sockets are  slightly harder to come by. There are further working areas on the first floor, and if you are looking for a quiet space - there is an excellent room at the back of the Barbican Library on the second floor (in the Music Library).
Convenient food and drink is available from Barbican Kitchen, the Benugo café, or - if you're feeling fancy - one of the restaurants near Lakeside. On the subject of Lakeside, this is a lovely spot to enjoy some natural light and time away from your computer screen!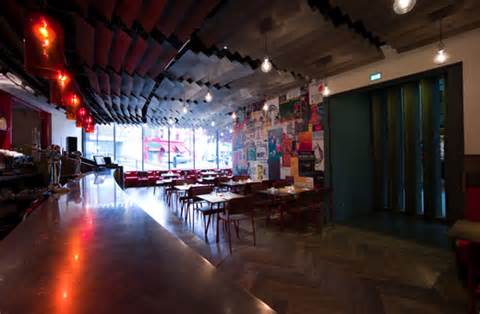 The Roundhouse, Camden
This is a lovely, quiet spot to get some work done less than half an hour from Waterloo, King's Cross and Paddington. The WiFi is excellent, and the café is light and airy. There are lots of small tables at the front of the café, and longer ones around the back, which you can apparently reserve!
The food options are rather limited (toastie, anyone?) but tasty nonetheless, and there are plenty of naughty snacks to enjoy on the go. We spotted a number of plug sockets around the place and it never seemed so busy that you couldn't get to one. Well worth the journey to the edge of zone 1.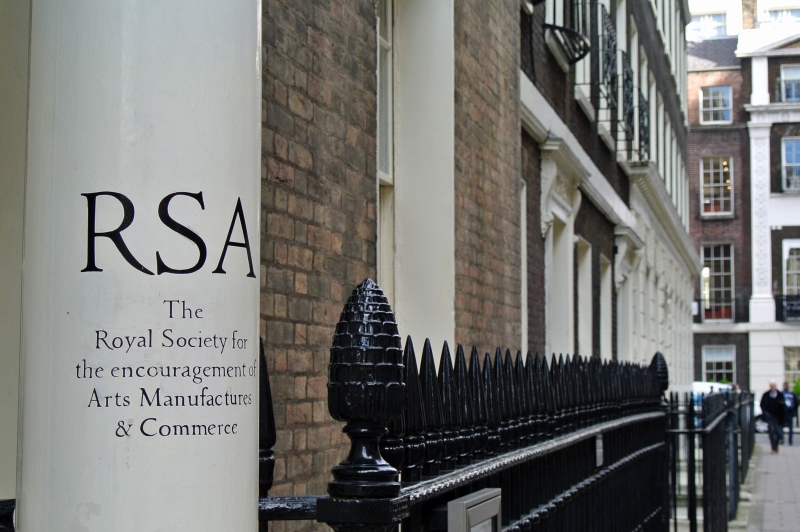 The Royal Society of Arts
If you happen to be a member (or know someone who can let you in), the home of the RSA just round the corner from Embankment tube is an oasis of calm in central London. With plenty of nooks and crannies for small meetings, excellent WiFi and a lovely café, you are sure to find everything you need here.
Crypt at St Martin in the Fields
A nice cool underground space for a hot summer's day... And we imagine a cosy space on a winter one! If you don't mind the company of a few brass-rubbers, this is one of the quieter co-working spots in London.
That said, it lacks phone signal and the WiFi is also rather unreliable. We can vouch for the excellent food however. A good place to work offline, or maybe catch up on some emails. Not so good for uploading or working in the Cloud.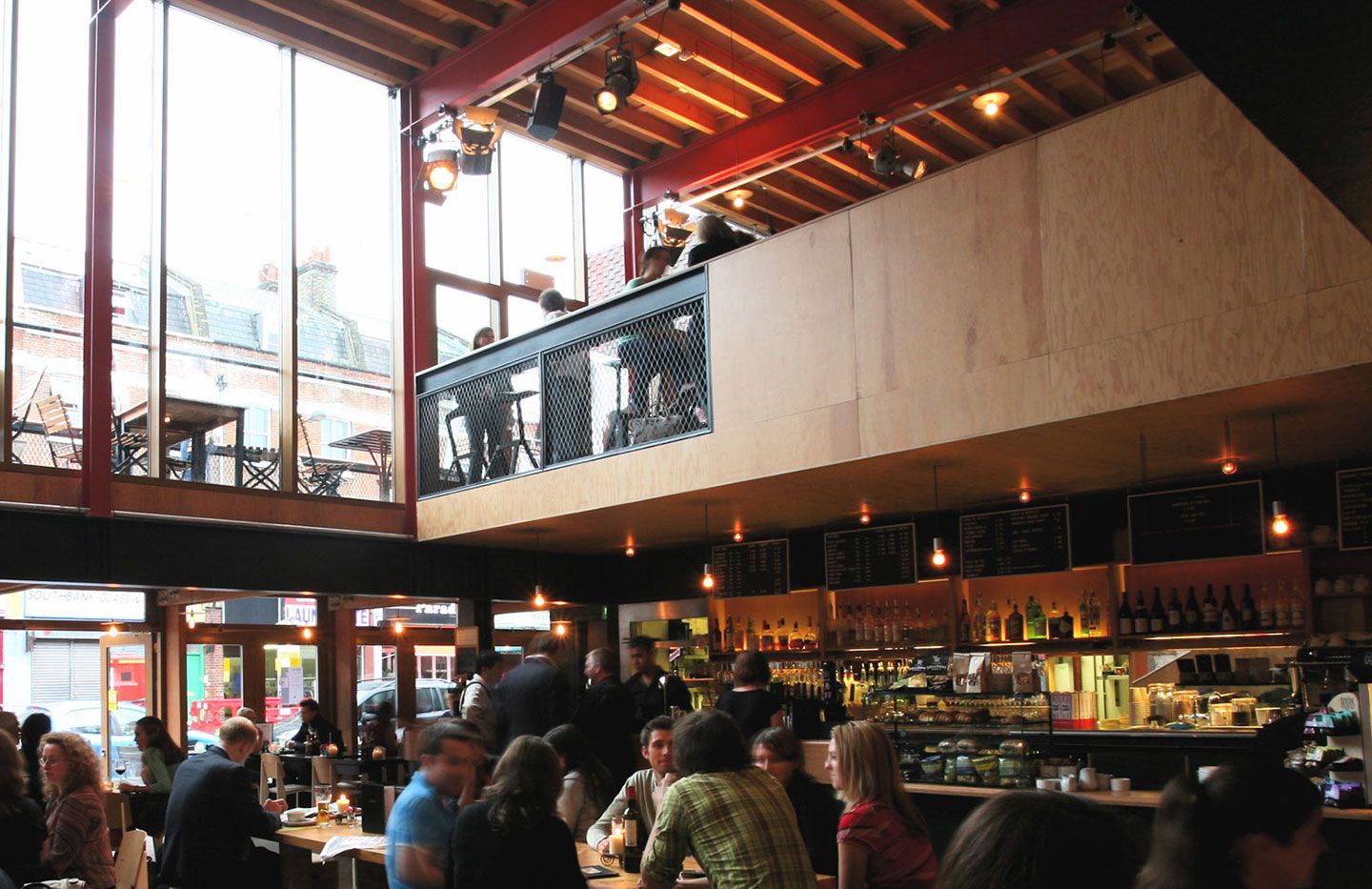 The Young Vic
An ACA favourite for many years, this café boasts tonnes of natural light, a roof terrace, and a brilliant range of food and drink on offer at a number of price points. With this excellence comes popularity, and unfortunately the WiFi suffers somewhat for this. There are also no plug sockets on the ground floor, and only two or three upstairs (they're on the ceiling!) so if you need a charge you have to be stealthy.
A very convenient central London location and a great place to bump into other arts and culture professionals.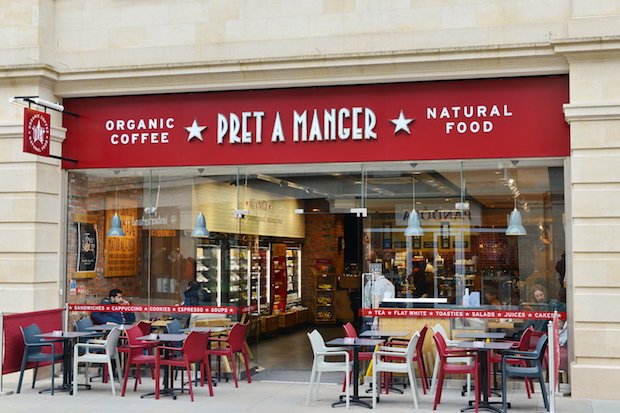 Pret a Manger
We couldn't really write this article without a short tribute to Pret a Manger - host to many ACA meetings over the years. The WiFi is invariably excellent, the chairs are comfortable, and the food is reliable. Getting a password for the bathroom is mildly inconvenient but we'll forgive them this.
What's more, they seem to be popping up everywhere - meaning you can be sure to find a reliable co-working space, wherever you may be.
(As an aside, if you have a lovely local café with good WiFi, we strongly encourage you to support them!)
Co-working spaces in London