Why I support ACA: Miranda Thain, Theatre Hullabaloo
In a confusing world that often seems to share few of the things that you deeply value, it is important to find your tribe. This is why I joined Action for Children's Arts, an organisation filled with passionate people who believe deeply in the value of the arts and creativity in the lives of children. Collectively, we engage with all stakeholders in childhood to advocate for that which we know to be true; that children need the arts, as we all do, to bring us together to entertain, provoke, challenge, delight and inspire. Education is narrowing just at the time when we need breadth and space for ideas. If we don't allow young people that space to dream of a better world then how can they possibly make it real?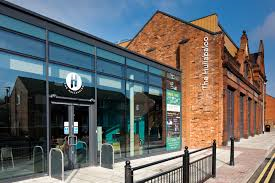 I've had the pleasure of working in children's arts for my whole career, including for the last 12 years as Artistic Producer at Theatre Hullabaloo. I can't imagine wanting to do anything else. Theatre Hullabaloo believes that creativity should be part of everyone's childhood. I'd go even further and say that the magic that we all know from being part of the audience in a spine-tingling performance, or the way your mind is blown when an artist encourages you to turn your world view upside down, should be an entitlement of all children, whatever their background.
In 2011, when the first round of austerity hit children's arts particularly savagely, I wrote in The Stage 'Perhaps we can no longer afford that precious place in childhood where we have room to imagine?"
The Hullabaloo, our new venue for children and families which opened in December 2017, stands as a beacon for that place of the imagination. It is a building which is proud to recognise how important children are and to offer them spaces and art that is made specifically for them. These spaces are filled with the best of children's theatre from around the world, attracting specialist artists, most of whom have given their lives to developing work and a relationship to their young audience which is as sophisticated as we know children to be. Fundamental to our vision is that The Hullabaloo is the meeting point for artists, children and academics so that we are not just making great art in creative collaboration, but also developing research which will impact on national policy around the place of creativity in childhood.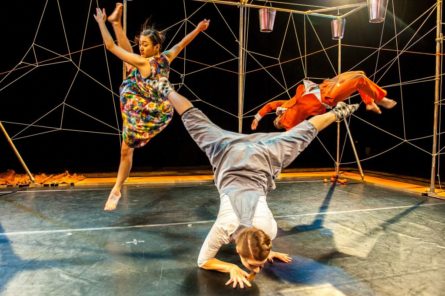 The Hullabaloo stands in one of the 1% most deprived wards in the UK, many worlds away from the corridors of Whitehall and yet, through being part of an organisation like Action for Children's Arts, we feel that we have a voice in influencing the future cultural opportunities of our children nationwide. It may just be a small corner of this confusing world, but together we can make it better.
Theatre Hullabaloo presents TakeOff Festival, England's leading festival of theatre for children and young people, 21-26 October (Delegate Festival 23-25 Oct, Durham City).
For more information about Theatre Hullabaloo visit www.theatrehullabaloo.org.uk
Miranda Thain, Artistic Producer, Theatre Hullabaloo
Why I support ACA: Miranda Thain, Theatre Hullabaloo