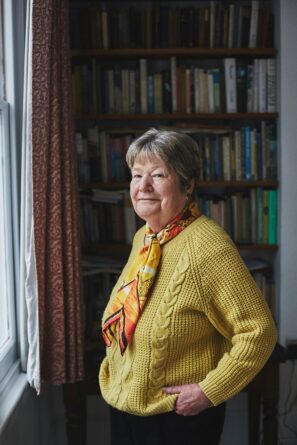 This year, the Action for Children's Arts JM Barrie Awards have gone digital, and you are all invited! Join us on YouTube on 19 November at 5.15pm to celebrate the incredible lifetime achievement of Anna Home OBE. This award is being presented in recognition of her outstanding contribution to children's television.
How do I watch? 
Click this link to watch the 2020 JM Barrie Awards: https://www.youtube.com/watch?v=IIHO1e_BtA0&feature=youtu.be
Do I need to arrive before 5.15pm? 
We would recommend clicking the link at 5.05pm, so that you can join in with the live chat and make sure all your tech is working before the screening begins!
Can I watch it later? 
Yes, after the premiere screening, the video will be available to watch via the same link.
How do I comment along? 
If you are signed in to YouTube or your Google account, you will be able to join in with the live comments during the premiere at 5.15pm. These comments usually appear on the right hand side of the screen. You can also join the conversation on Twitter with #JMB2020.
I have access needs - can you help?
English captions will be available via the CC button at the bottom of your screen. If you have additional access needs, please email mimi.doulton@childrensarts.org.uk and we will do our best to help you.