Why I support ACA: Sarah Argent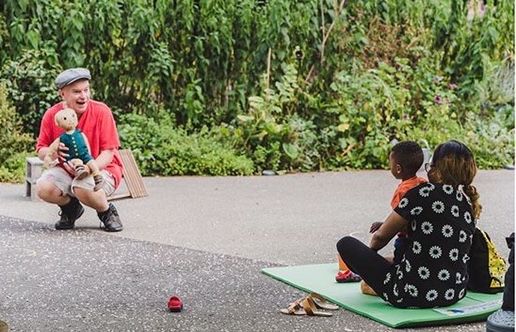 Last month, in the middle of this strange time with the global pandemic having a profound impact on the arts, I had the pleasure and privilege of being invited by Theatr Iolo (a company specialising in work for young audiences) to create - along with Kevin Lewis - a new piece of socially-distanced, Covid-safe outdoor theatre for babies and their carers.
In a window of opportunity where the sun shone brightly and Cardiff had not yet gone into local lockdown, we performed to 18 audiences against the backdrop of the beautiful garden of Chapter Arts Centre. 
Those who experienced the performance told us:
"It felt like everything in the world is back in line and feels good again."
"Realising that many families haven't had this kind of communal experience with their babies in the last 6 months made it extra-special."
These moving comments demonstrate what all ACA Members know so well - the absolute joy that communal and individual artistic experiences can bring to children - even babies as young as 3 months.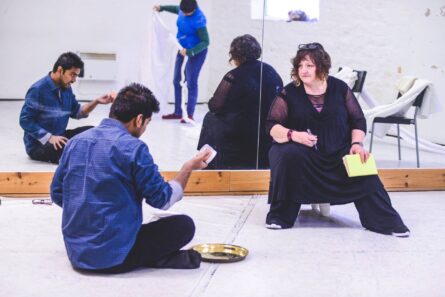 Membership of ACA has brought me together with a group of people from different art-forms, who have different approaches to the creation of our art, who engage with communities in different ways in different parts of the UK, but who all share an unswerving and passionate belief that the arts can enrich the lives of our youngest citizens; people who are committed to creating and delivering cultural experiences that place children's needs and desires at the core. 
Discussions with and presentations by other ACA members keep me steadfast and true to these beliefs while also inspiring me and introducing me to exciting new ways of thinking about and making art for children. Thank you to all existing members and I look forward to new members joining us.
Why I support ACA: Sarah Argent