J.M.Barrie Award
The Action for Children's Arts J.M.Barrie Award is given annually to a children's arts practitioner or organisation whose work, in the view of ACA, will stand the test of time. The J.M.Barrie Award was formerly the ACA Peter Pan Award, presented as part of the Great Ormond Street Hospital Children's Charity Awards.
2013
Awarded to Lynne Reid Banks, author of more than forty books for children and a tireless champion of children's arts for many years.
2012
Awarded to Baroness Floella Benjamin OBE former presenter of Playschool, author, actress, Chancellor of Exeter University, supporter of children's charities and Life Peer in the House of Lords.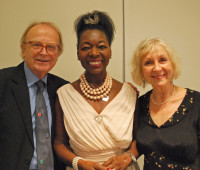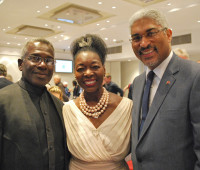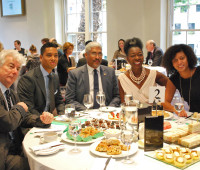 Click here to watch the awards ceremony at BAFTA on 20 October 2012.
2011
Awarded to Lyndie Wright puppet-maker and co-founder of the Little Angel Puppet Theatre.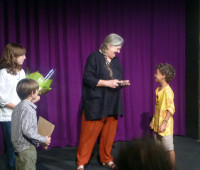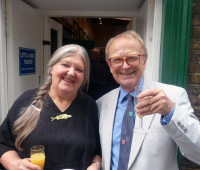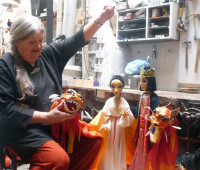 2010
Awarded to Shirley Hughes author and illustratorof numerous children's books, from Dorothy Edwards' My Naughty Little Sister to her own Dogger and Alfie. "The picture book," she says, "is such a wonderful form and so much hasn't been done with it yet."

Among the guests at the presentation were ACA Patrons Peter Duncan, Lynne Reid Banks, Philip Pullman CBE and Dame Jacqueline Wilson.
2009
Awarded to Roger McGough poet, performer and promoter of poetry for all ages. His career spans four decades, from the Liverpool Poets and The Scaffold to Poetry Please and the award of a CBE in 2004. The Great Smile Robbery (1982) was the first of many books to make him one of the country's most popular writers of poetry for children.

2008
Awarded to Quentin Blake illustrator and author of numerous books for children. His own books, such as Mr Magnolia, Mrs Armitage on Wheels and Clown, along with his illustrations of Roald Dahl's books for children, have made his style instantly recognisable. (He designed the ACA logo too!)

From 2005-2007, the award was known as the ACA Peter Pan Award.
2007
Awarded to Oliver Postgate and Peter Firmin, the creators of many classic animation children's television series including Bagpuss, Ivor the Engine, The Clangers, Noggin the Nog and Pogles Wood.
2006
Awarded to Judith Kerr, author and illustrator of numerous books for children, including The Tiger Who Came to Tea, When Hitler Stole Pink Rabbit and Mog.
2005
The first ACA Peter Pan Award went to Dick King-Smith (1922-2011), best known perhaps for The Sheep-Pig, the book that was filmed as Babe. He was awarded an OBE in the 2010 New Year's Honours.