If you believe the arts help to make a happy childhood
If you think that children deserve the best
If you want the voice of children's arts to be heard
Join Action for Children's Arts!
ACA members receive a monthly newsletter and benefit from special rates at ACA events.

Click

here

for a full list of member organisations.

Join online – just click on one of the links opposite, complete the form, choose how to pay and we'll get back to you.

Spread your payments – just £2.50 a month by Standing Order for individual membership.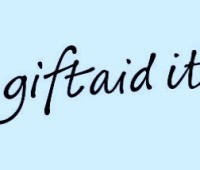 Individual members can make their £30 subscription worth an extra £7.50 by registering for Gift Aid. You must be a UK tax payer resident in the UK to be eligible. All you need to do is tick the box on the online membership form or click here to download a GiftAid declaration form.
MEMBERSHIP PLUS
Organisations can include a number of named colleagues in their membership at no extra cost – main contact + 2 colleagues at the £50 rate, +4 at £100, +6 at £150, +8 at £200, +10 at £250, +12 at £300.
When you submit your membership form, we'll ask you for details of the colleagues you want to include in your membership. Each of them will enjoy all the benefits of membership under the auspices of your organisation.
BURSARIES
We offer bursaries providing one year's free membership for young and emerging children's arts professionals. Bursary holders enjoy all the benefits of individual membership and the chance to make links with other professionals through the ACA network.
To apply, send a CV with covering email to membership@childrensarts.org.uk.
How to join
Click one of the links above for either individual or corporate membership. You can pay in the following ways:
1) Online with credit/debit card via Paypal (individual membership only)
2) Standing order
3) Cheque
4) BACS
Membership Rates
Rates are for 12 months membership…
| | |
| --- | --- |
| For individuals | Rate |
| All individuals | £30 |
Membership for organisations is based on annual turnover related directly or indirectly to your work for children (0-12) as audience or participants.
For organisations
Rate

Annual turnover up to £100k

(includes 2 extra colleagues)

£50

Annual turnover between £100k and £500k

(includes 4 extra colleagues)

£100

Annual turnover between £500k and £1m

(includes 6 extra colleagues)

£150

Annual turnover between £1m and £2m

(includes 8 extra colleagues)

£200

Annual turnover between £2m and £3m

(includes 10 extra colleagues)

£250

Annual turnover more than £3m

(includes 12 extra colleagues)

£300